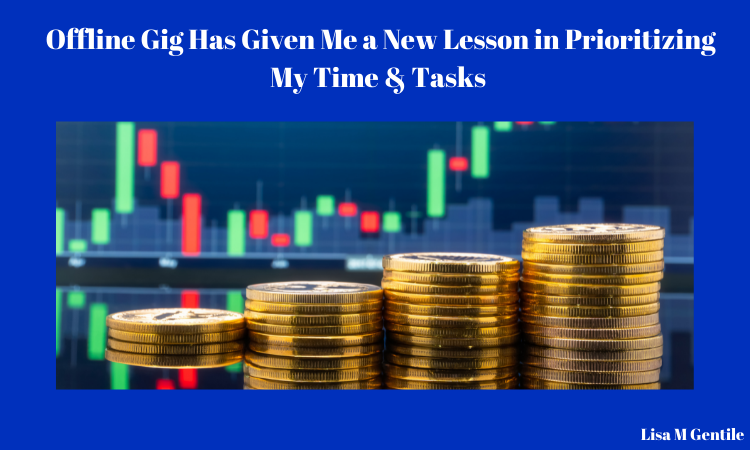 There are Three of Us Sharing the Hours at the Reception Desk
Because of this we are all documenting what takes place on each of our shifts. Some of the tasks have to carry over to the next person's shift.
For example, I worked Monday morning from 8 until 12:30 when my cousin came in and took over for her afternoon shift. While I was working I answered some phone calls, listened to voicemails and went through text messages. These were all on the phone, laptop and iPad of my cousin who is the CPA for whom we are working.
I wrote down the content of all the texts and voicemails and scheduled some appointments for people to come in and drop off, pick up or sit with the CPA and have their taxes done in person. As I finished each of these tasks I crossed them off the list I created. Part of the issue is that the synching between the devices isn't the best. So when I deleted a voicemail from the phone it still appeared on the laptop. That is one of the reasons that writing everything down is necessary. And we are keeping these notes in case there are any questions from clients in the future. All of these notes go to the CPA so that as he has time he can make the calls that he needs to make. He does come and check periodically to make sure that there is nothing he has to take care of urgently. He is really good about being available to answer questions.
Anyway, last Monday, when my cousin who is the CPA's mother-in-law, came in for her shift we went over all my notes from the morning. And later that afternoon some of the messages that I deleted from the phone came up on the laptop. So she texted me to make find out what appointments I had scheduled. I had taken the notes I took home with me so I was able to refer back to them. But now we are leaving everything in a folder at the front desk with the date and who was working that day.
So What is the Lesson I Learned for My Business?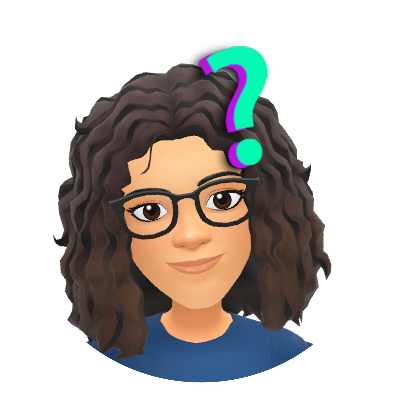 I have been keeping daily track of my progress with my goals. Taking notes everyday on what I earned, what I staked and the new totals. I am hoping that this will help me with creating my post for the week. I think it will because prior to this I was spending at least an hour or more trying to find the information and now I have my notes in front of me while I am working on this post.
I never really saw the need for documenting my work or it just didn't sink in until now. Even though I am the only one working on my business, having it written/typed out will help me see how far I have come at the end of the year. An inducement to keep going and not give up.
Progress on my Goals for the Last Week 2/12 through Today!
My focus is still mainly on Hive Power and HE-Index. I did veer slightly away from HE-Index this week though. I chose, instead, to use my fiat this week to power up Hive to get closer to Dolphin status.
I also bought two more CHAOS packs this week that I will hold on to so that I can sell them later on. I am not opening them. Since I am not playing the game I would rather just get the passive income.
My fiat investment went a little further this week because I didn't do my weekly Hive purchase until this morning and Hive had dropped below $1 per token. That wasn't on purpose. I just never got around to buying any crypto yesterday.
CTP Power Increased in CTPtalk and List Nerds
When List Nerds launched last month I powered down 10K CTP tokens to transfer to List Nerds and stake them there. That was so that I could have more voting power in both places. Right now on List Nerds I have over 400 votes that I can use every day verify emails in my inbox on the platform. That earns me more CTP tokens and Mail tokens.
This last week I have increased my CTP staked on CTP talk to 43,349.484 from the 43,111.047 that I started with on 2/12. That is an increase of 238.438 or around 0.55% and about 86% of the 50K plus that it was before I sent the 10k over to List Nerds.
On List Nerds I have 11,149.368 CTP staked. An increase of 52.739 or 0.475% CTP staked from last week. I am staking the CTP tokens that I earn on List Nerds in List Nerds and the CTP tokens that I earn on CTPtalk in CTPtalk.
Still Waiting to for Last Week's Email to be Verified on List Nerds
But from last week to today I staked a total of 5.922 additional ListNerds tokens. That was just from what I earned by having ListNerds staked. The only place you can stake them is on the List Nerds platform. Last week's email should be verified tomorrow or so. It takes 7 to 10 days for that to happen.
I increased my ListNerds stake by roughly 14% from last week to today.
And my click through rate on last week's email was a bit higher than the week before.

And now the email is verified so I am just waiting to see how many ListNerds tokens it will earn. The payouts happen anywhere from 7 to 10 days after your email is sent.
This next week I will be making use of the auto mailer feature in List Nerds. I have access to it because I have the Business level membership. After I am done with this post I will be going back there to read the emails in my inbox.
My Journey to Dolphin Status
My purchase of Hive this week was 14.833 and I powered those tokens up. Between what I earned this week, 8.166 and what I bought and staked, my Hive Power is at 4,536.640 HP today.
Hive Power 2/12: 4,512.872
Hive Power 2/19: 4,536.640
Increase of 23.768 or 0.53%
Percent of 5000: 90.7%
That is All for this Week!
Have a great rest of your weekend. I am off to finish my other tasks for today!