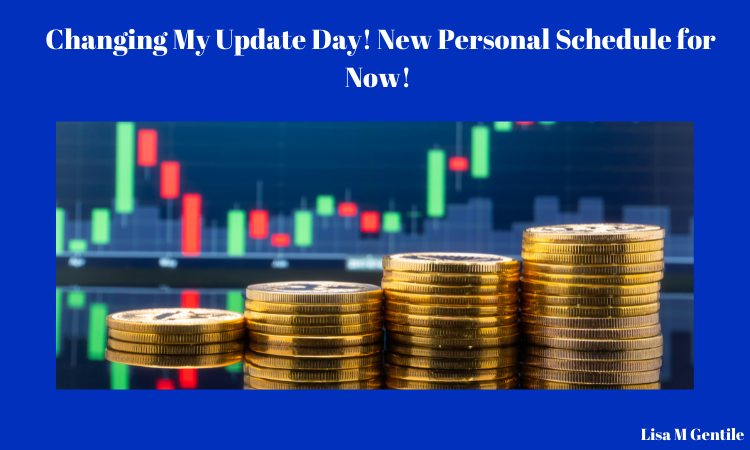 Doing Some Reception Work During Tax Season
That is the change in my personal schedule that brought about the timing change for this post.
My cousin's son-in-law is a CPA and she started helping him in his office last year with one or two other people. One of the ladies they hired this year wasn't able to work after all because of her commitments. So, they thought of asking me and I am very grateful.
Never hurts to have a little extra coming in. Even if it is only temporary. I got the job in the old school way like when I was in high school and after. Hey, I need help in my business for so many hours a week. Can you do it? Yeah, great when do I start? How about this week Friday? Perfect. See you then.
It wasn't exactly like that. But there was no interview needed. Like I said I have pretty regular contact with these cousins. I worked yesterday from 8 am till 1 pm. And I will be working there for about 12 to 15 hours a week till April 15th. I like that too. A nice little temp gig to do something different and help out family. They pay isn't bad either.
Yeah, I am having to get used to my schedule and routine changing. I think that is good in some ways. Knocks me off my comfort zone for a bit. That is another reason why I agreed to do it. When I told my sisters that I was going to be doing this, they of course were happy to hear it. The youngest of us who knows my daily routine mentioned that I won't be able to wear sweats and pajamas. LOL But the dress code is still pretty relaxed.
And Now to My Financial Update on Hive
The work for this post started yesterday afternoon. When I logged in to Coinbase there were a few videos to watch to earn 3 dollars in RNDR tokens. Render is a block-chain based graphics rendering program. The other task to earn another 4 dollars I just completed this morning. I will use that toward my crypto purchases this next week.
I always take advantage of watching those because they give a little boost to my dollar cost average fiat investment. And the 4 dollars was earned by downloading the Coinbase Wallet app and connecting it to Coinbase. Having the Coinbase Wallet gives you custody of your crypto. Couldn't figure out yesterday why it was taking so long for the connection to happen between Coinbase and the Coinbase Wallet. So this morning while I was working on this post I decided to add the Coinbase App to my phone and the Coinbase Wallet to my Chrome browser. I am sure why but not long after I did that the connection completed and I received my 4 dollars.
This Week's Hive Power Progress
I did my usual weekly purchase of Litecoin with $12.50 and that with the $3 in RNDR converted to Litecoin as well gave me about 12 and a half Hive. This week's Hive I powered up to get me to 4,512.872 HP
Hive Power Last Friday 2/4/2022: 4,486.628 HP
Hive Power as of Today, 2/12/2022: 4,512.872
Increase of 26.244 for the week. Or a 0.58 percent increase. That's really small. But still in the right direction.
And now I am at 90% of my Dolphin Goal.
Didn't Accumulate Many More HE-Index Tokens This Week.
I only increased my Index holdings to 1,332.3. So, next week the 1500 goal of Index will be my focus.
At this point I am 88 percent there. The 4 dollars I earned from that task on Coinbase is going toward buying Index this week.
Finally got My First Email Verified in List Nerds!!!
I checked my account this morning before I started writing this post. With that I earned 10.127 LISTNERDS tokens. So with the price of LISTNERDS at 2 dollars per token I earned 20 dollars for one email.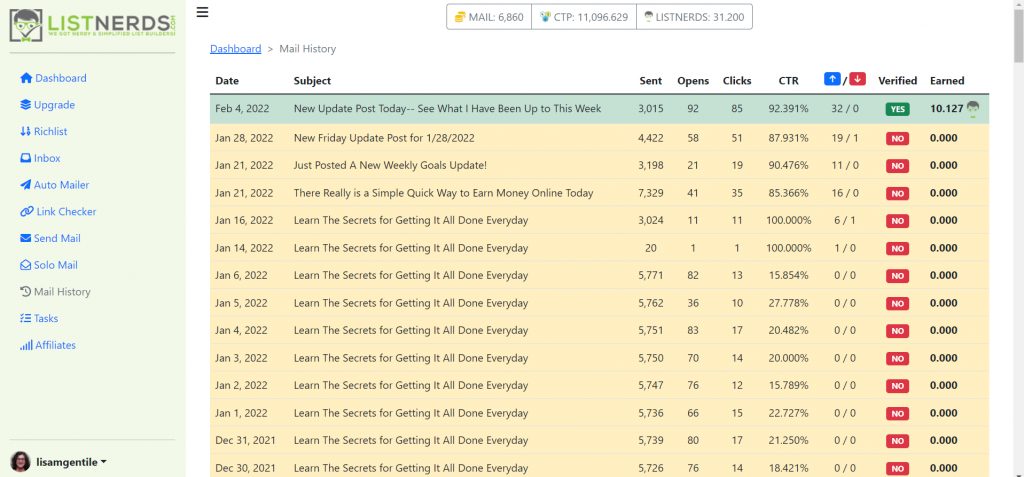 I was pretty excited to see that.
On the Crypto Monday Webinar this last week (2/7), Jon and Blain were talking about why earning and staking LISTNERDS and CTP tokens on the List Nerds Platform is so important. Watch the replay by clicking here : https://fb.watch/b7EyiIPlE7/ or on the screenshot.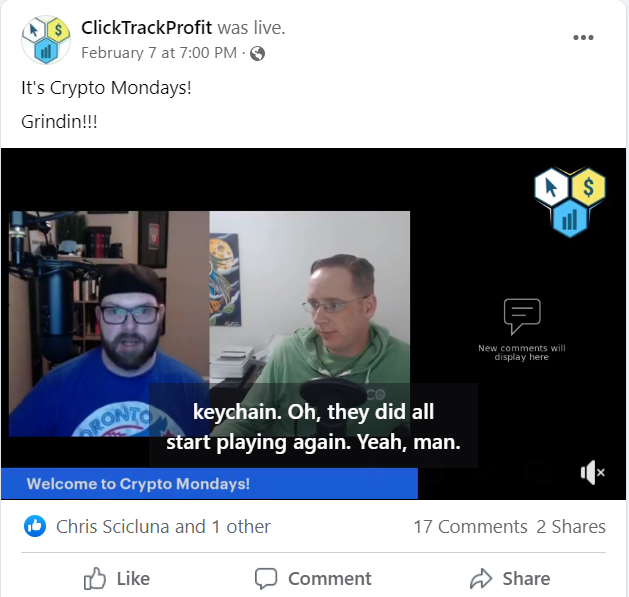 I had 0.594 LISTNERDS ready to claim from daily activity plus what I earned from the verified email. When you claim your LISTNERDS it gets staked automatically. I have been doing that every day.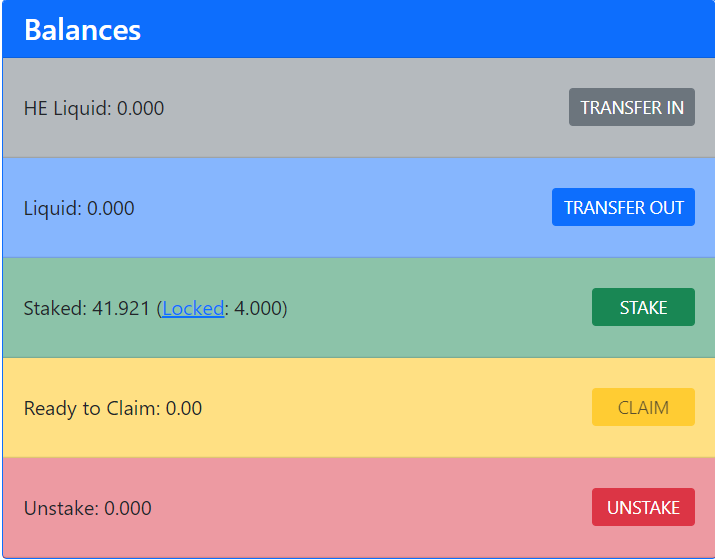 When ListNerds was launched I unstaked 10K CTPtokens and brought them over to ListNerds to stake them. The CTP tokens you have in ListNerds give you voting power. So you can earn CTP in List Nerds by voting for other people's emails to help get them verified.
As of today, I have 11,096.629 CTP tokens staked in ListNerds which allows me to vote on 443 emails in my inbox on ListNerds. And then I will earn more CTP from voting on and helping to verify emails. I will be claiming and staking 6 more CTP tokens within ListNerds today from what I did yesterday. Time to upvote verify more emails.
Any CTP tokens I Have Been Earning on the CTPtalk Platform Are Being Staked There
I want to build that CTP power back up to over 50K. That is where it was before I transferred 10K to ListNerds. I am very happy that I had the tokens available to do that. It only took 7 days to get them unstaked to transfer over. I have 63 CTP tokens waiting to be staked right now.
Until the last 2 plus years that I have been here on the Hive blockchain, I never believed that I could earn money from just being active, engaged and not harassing people to buy stuff.
That is all I have for this week. See you next Saturday for a new update. Enjoy the rest of your weekend!