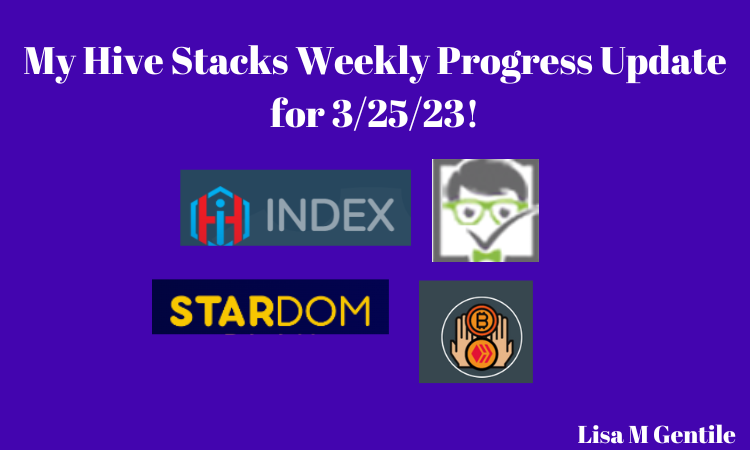 This and all images created in Canva
Winter is Sticking Around in Wisconsin
We have another little weather system here with some snow on the ground today.
My Dad has been down in Chicago most of the week preparing to rent out his condo.
He has two of my sisters down there helping him pack things up.
And I have been here at home working on my online tasks and working one full day at the office. I've gotten quite a bit done too which makes me very happy.
Tomorrow is the rescheduled performance of the school play that was postponed for the basketball game.
Last night we tried to watch a movie on Netflix that was 2 and a half hours long. We didn't get through maybe a half hour of it. It was called Dragged Across Concrete.
We switched over to watching Grimm on Amazon Prime. We know we enjoy watching it and felt it was more worth our time. So happy that has stayed on Prime because this is like our 4th time watching it.
I also caught up with watching some of the stuff on my DVR the night before. I loaded it up and saved a bunch of shows for when they are off the air for whatever sports happen to be on TV.
Enough of all that. Time to get to my weekly Hive Stacks update.

Extra Hive Power Up and Friday Token Buying
3/20 Last Monday was the 3rd anniversary of the Hard Fork. I was trading out some other tokens in my Hive Engine Wallet to get extra Hive tokens to reinvest this week.
Then I learned from posts by @jimmy.adames and @beststart, that there was a Hive 3rd Birthday Power Up Initiative so I used the tokens for the special Power Up.
I powered up another 12 Hive tokens and wrote a post about it because powering up Hive is a good thing to do.
Of course, I did my regular weekly fiat investing as well.
3/24 Friday Buy Day
I used HBD to upgrade in CTPX this month.
And I deposited just over 5 HBD into savings.
Did my weekly purchase of LTC with $16 USD and it netted me $14.39 USD worth of LTC which I sent over to Blocktrades to trade for Hive tokens.
Got 35.902 Hive for my trade.
This time I used Hive Engine to deposit them and get Swap.Hive. I received: 35.633 HIVE
It was quicker and more convenient and there was no liquidity in HivePay.io
Sometimes that happens.
And I just wanted to power through and get stuff done.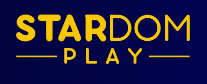 Bought 30000 STARDOM tokens at 0.00036379 Swap.Hive each for a total of
10.9137 Swap.Hive because I want to move up in the game
I have three Zone missions open to me right now and I haven't been playing that long.


LISTNERDS Staked on ListNerds
Total as of 03/18: 127184.852
3/19: Claimed and staked: 232.806 (197.979 from an email I sent on 3/11 that was verified and paid and 34.827 earned passively from staked LISTNERDS) New total: 127417.658
3/20: Claimed and staked: 34.896 New total: 127452.554
3/21: Claimed and staked: 34.897 New total: 127487.451
3/23: Claimed and staked: 69.855 New total: 127557.306
3/24: Claimed and staked: 34.933 New total: 127592.239
Used 11 Swap.Hive to buy more LISTNERDS at 0.003 Swap.Hive each
Transferred 3666.667 liquid LISTNERDS from Hive Engine to the ListNerds platform. Staked them for a New total of: 131258.906
3/25: Claimed and staked; 35.912 New total: 131294.818
Increased LISTNERDS by 4,109.966 (3.23%) this week.
68,705.182 away from my goal of 200000
~66% of this goal achieved


HE-INDEX
Total from 3/18: 3567
3/24: Bought 30 More INDEX at 0.51999995 Swap.Hive each (total of 15.59999850 Swap.Hive) to try and make sure the buy order would go through the first time.
New total: 3597 Index
Increase of 0.84%
4403 away from next goal of 8000 INDEX
~45% of goal achieved


LEO
Total from 3/18 : 1,785.486
3/19: Staked: 10.504 New total: 1,795.99
3/20: Staked: 1.961 New total: 1,797.951
3/21: Staked: 2.672 New total: 1,800.623
3/23: Staked: 5.232 New total: 1,805.855
3/24: Staked: 2.032 New total: 1,807.887
3/25; Staked: 2.051 New total: 1,809.938
Increase of 24.452 (1.4%) staked LEO
2,190.062 away from the goal of 4000 staked LEO
45% of the goal achieved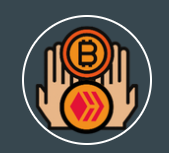 BBH
Total as of 3/18: 109,005
3/19 Earned 2 BBH New total: 109,007
3/23 Earned 2 BBH New total: 109,009
3/24 Earned 3 BBH New total: 109,012
Bought 2604 BBH at 0.00065 Swap.Hive for a total of
1.6926 Swap.Hive New total: 111616 BBH
Increase of 2611 (~2.4%) in BBH tokens
38,384 away from the goal of 150,000 BBH
74.4% of goal achieved
I received 0.35306758 SWAP.HIVE this week from @bbhbot for
holding BBH tokens

That's all for this week.
Off to complete the rest of today's tasks.
Have a great day and weekend.
See you next week.