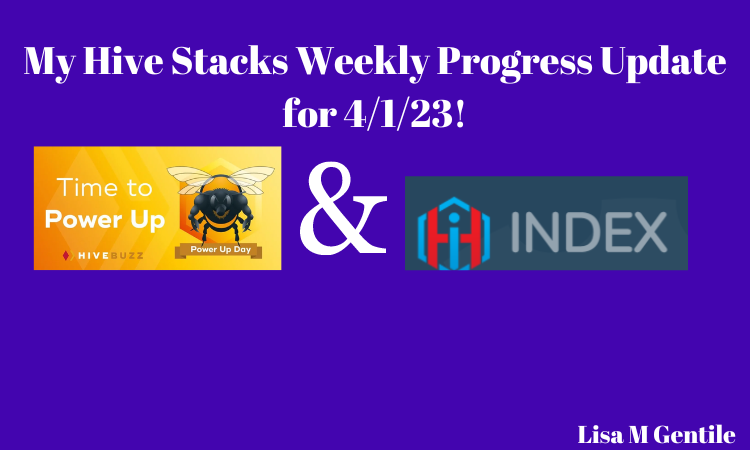 Image Created in Canva
Got a Really Early Start Today
My Dad is going to be renting out the condo in Chicago so everything has to go.
Much of the furniture is being given away because it is older and not worth paying to have it hauled away.
Roy and I were asked to go down there and pick up a load of stuff my Dad was saving for my cousin to use in her flower shop.
Both of us HATE sitting in traffic and dealing with maniacs on the road so we left at 3:30 this morning for the little over a 1-hour drive to the city.
When we got there we told the parking attendant that we would be no longer than a half hour so we didn't have to get a parking ticket and use a parking sticker. They are ten dollars a piece. It's for 24 hours so that's not bad.
He was nice and let us just park in the loading zone and leave the keys in the car in case it had to be parked elsewhere. He had no idea how in a hurry we were to be done and on our way. We don't mess around.
We were lucky to find one shopping cart there in the parking area to take up to the condo to use. People take them up to their apartments and don't bring them back.
When we got back here to Kenosha we stopped at a local bakery for some doughnuts and still made it home by 6 this morning.
There is supposed to be some more not-very-nice weather today too. Another reason to get moving and done.
On to my weekly update!

Buying Activity for This Last Week!
3/29 On Wednesday I traded just over 171 SPS for Swap.Hive.
I withdrew the 13 Swap.Hive to trade for 5.122 HBD
And put that into savings.
3/30 On Thursday, I bought $20 USD worth of LTC to trade for Hive tokens this week.
I wanted a little extra for this month's Power Up Day.
Received $18.33 USD worth of LTC
Sent $18.38 to Hive Engine this time for Swap.LTC because LTC was under maintenance on Blocktrades.
Traded my 0.20420158 Swap.LTC for 43.49510509 Swap.Hive
4/1 Today's Hive Power-Up Day!
After a couple of trades of some other tokens, I had 45.18816017 Swap.Hive to reinvest this week.
Withdrew 21 from Swap.Hive to Hive. Got 20.842 Hive to Power Up after the fee.
Before Powering Up:

After Powering Up:



LISTNERDS Staked on ListNerds
Total as of 03/25: 131294.818
3/26: Claimed and staked: 288.766 (126.405 from email sent on 3/18 that was verified and paid, 126.405 from Solo mail that was sent on 3/25 that was verified and paid and 35.956 earned passively from staked LISTNERDS) New total: 131583.584
Won 5 LISTNERDS viewing emails: New total: 131,588.584
3/27: Claimed and staked: 36.069 New total: 131624.653
3/29: Claimed and staked: 77.87 (5 from reading ListNerds emails) New total: 131701.740
3/30: Claimed and staked: 36.065 New total: 131737.805
4/1: Claimed and staked: 36.180 New total: 131773.985
Increase of 479.167 (~0.4%) staked LISTNERDS
68,226.015 away from the goal of 200000
~66% of the goal achieved


HE-INDEX
Total from 3/25: 3597
4/1: Bought 52 more INDEX at 0.45999 Swap.Hive each for a total of 23.91948 Swap.Hive
New total: 3649
Increase of 1.44%
4351 away from the goal of 8000
~46% of the goal achieved.


LEO
Total from 3/25 : 1,809.938
3/26: Staked: 3.487 New total: 1,813.425
3/27: Staked: 1.979 New total: 1,815.404
3/29: Staked: 5.621 New total: 1,821.025
3/30: Staked: 2.015 New total: 1,823.04
4/1: Staked: 6.744 New total: 1,829.784
Increase of 19.846 (1.09%) in staked LEO
2,170.216away from 4000 staked LEO
~46% of the goal achieved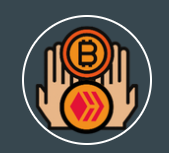 BBH
Total as of 3/25: 111616
3/26: Earned 1 BBH New total: 111617
3/30: Earned 1 BBH New total: 111618
No large BBH increases this week.
38,382 away from the goal of 150,000 BBH
74% of goal achieved
0.35299592 SWAP.HIVE received from @bbhbot this week for holding BBH tokens

That's all for this week.
See you next time!