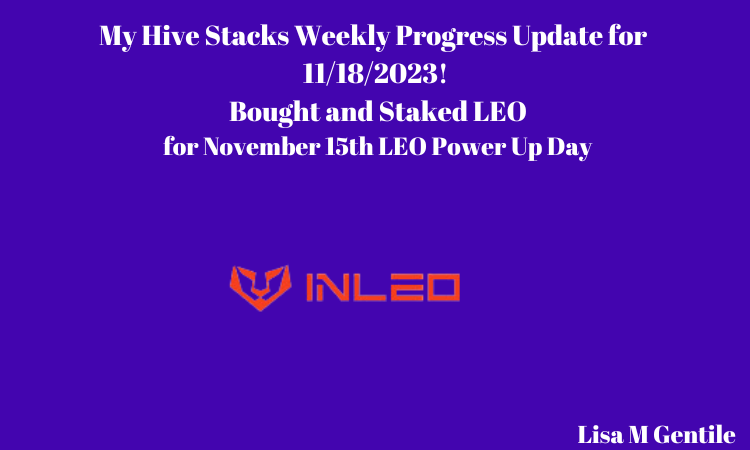 Image created in Canva
Dad is Visiting My Sister for a Week
My youngest sister whose name is Sabrina came down here to Kenosha from Madison yesterday to attend a wake for one of our cousins who passed away last Sunday. She was 90 and my Dad's first cousin.
After that, she and my Dad left to go to her house in Madison.
Roy and I will be alone for Thanksgiving for the first time in a long time.
To be honest, it's going to be nice to have a quiet holiday.
Happy I took my Dad to Urgent Care on Monday to get his lingering cough and cold symptoms figured out. He had a COVID test and a Chest X-Ray which both came back negative.
They gave him a five-day course of antibiotics and some pills to quell his coughing just because he had been dealing with it for over a week and had developed laryngitis as well.
He will enjoy his little vacation with my sister and my nephew because he was already feeling better by midweek.
Yesterday, I finished the document purging and filing project for my cousin.
The timing was great for that to be able to just enjoy the week off.
On to my weekly progress report.

Invested My Fiat on Tuesday the 14th
Wednesday the 15th was Leo Power Up Day for November 2023.
Started with 0.51169877 SWAP.HIVE in my Hive Engine wallet
I bought my usual $16 USD in LTC on Coinbase to send to SWAP.LTC on Hive Engine.
I received $14.35 USD in LTC which I deposited to SWAP.LTC.
Got 0.2060242 SWAP.LTC that I traded for 39.57195494 SWAP.HIVE
40.08365372 total SWAP.HIVE in my wallet to use for buying LEO to stake for LEO Power Up Day.


CTP Power from CTPtalk and ListNerds
Total from 11/11: 100,515.292
11/12: Staked: 30.838 New total: 100,546.13
11/14: Staked: 137.093 New total: 100,683.223
11/15: Staked: 23.413 New total: 100,706.636
11/18: Staked: 77.452 New total: 100,784.088
268.796 (~0.3%) increase in CTP Power this week
99,215.912 away from my goal of 200,000 CTP Power
Still at around 50% of my goal achieved this week


LEO
Total from 11/11: 4,288.379
11/12: Staked: 1.766 New total: 4,290.145
11/14: Staked: 3.34 New total: 4,293.485
11/15: LEO Power Up Day! Had 1.106 Bought: 239 LEO at 0.16707 SWAP.HIVE each for a total of 39.92973 SWAP. HIVE Staked: 240.106 New total: 4,533.591
11/18: Staked: 5.904 New total: 4,539.495
251.116 (~6%) increase in LEO Power this week
3,460.505 away from my goal of 8000 LEO Power
~57% of my goal is achieved this week


BBH
Total as of 11/11: 280,030.5
Total as of 11/14: 280,033.5
Total as of 11/15: 280,034.5
Total as of 11/18: 280,035.5
Received my weekly rewards of ALIVE, LEO, and SWAP.HIVE from @bbhbot for holding BBH tokens.
ALIVE: 7.7475
LEO: 1.617
SWAP.HIVE: 0.36950538


ALIVE
Total from 11/11: 7,673.2229
11/12: Staked: 5.718 New total: 7,679.0409
11/14: Staked: 4.5784 New total: 7,684.0193
11/18: Staked: 10.9995 New total: 7,695.3188
22.0959 (~0.3%) increase in ALIVE Power this week
2,304.6812 away from my goal of 10,000 ALIVE Power
~77% of my goal is achieved this week

That is all for this week.
Have a great day and rest of the weekend.