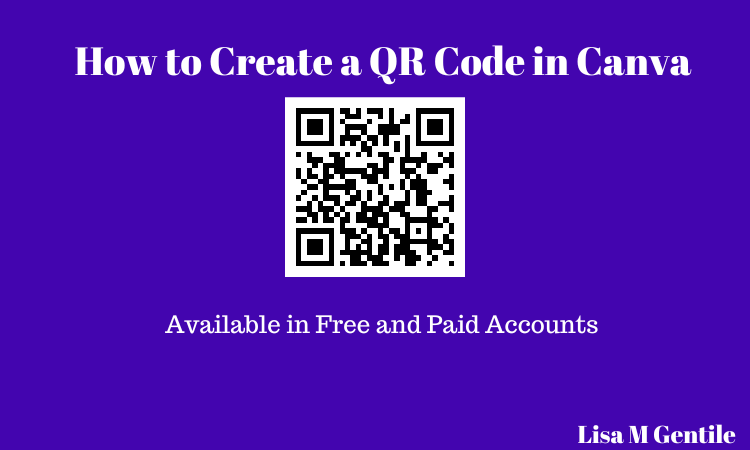 ImagecreateinCanvaPro
Dad is Selling Copies of His Book at the Church Festival This Weekend
But he only ordered a limited quantity.
He wanted to have a card he could give out when he ran out of hard copies so that people could order a copy online.
My sister had mentioned creating a business card with a QR code on it to hand out so people could just scan it and order on their phones.

Started Searching for Free QR code Generators online
The first one I tried and used had a 7-day trial but after that, it was 35 dollars a month to create unlimited amounts of QR codes.
Pretty sure I am not going to need to create enough to make it worth paying 35 dollars a month.
I continued my search and found out that Canva has an app available to create QR codes.
I have a paid and a free account and it is available on both.
I used my Free account to create the Screenshots I am using here.


Step 1 — Log in to Your Canva Account.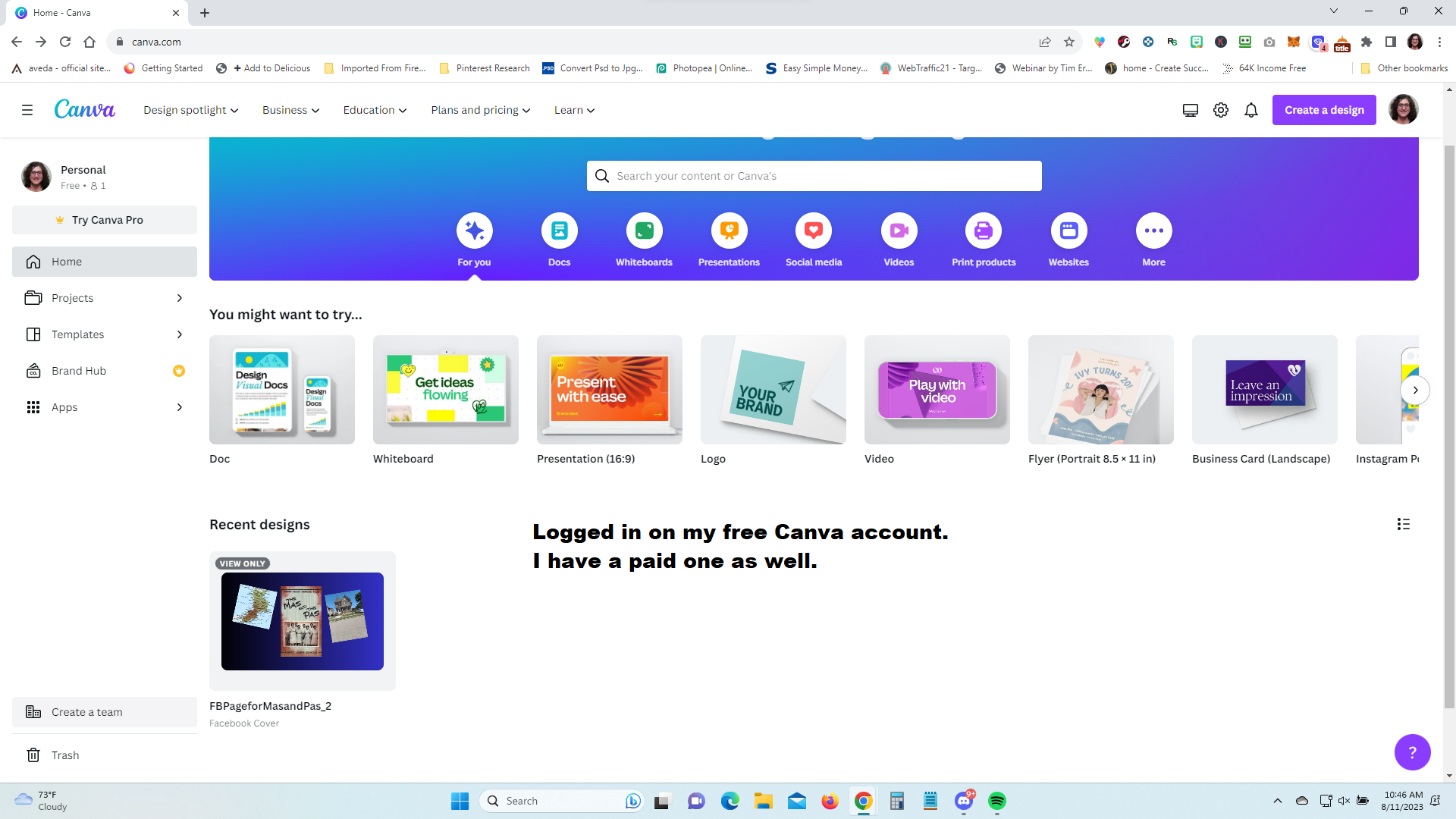 Step 2 — Click on Create a Design In Upper Right-Hand Corner
You will see a drop-down menu. One of the options will be Business Card (Landscape)
This is how I discovered the app in the first place.

Step 3 — When You Click on Business Card Landscape
You will end up on this page with a menu on the left. The square with the dots is the apps menu. When I clicked on it I got the menu just to the right of it. Before I used any apps I had to look in the Discover menu and scroll down to find the QR code app.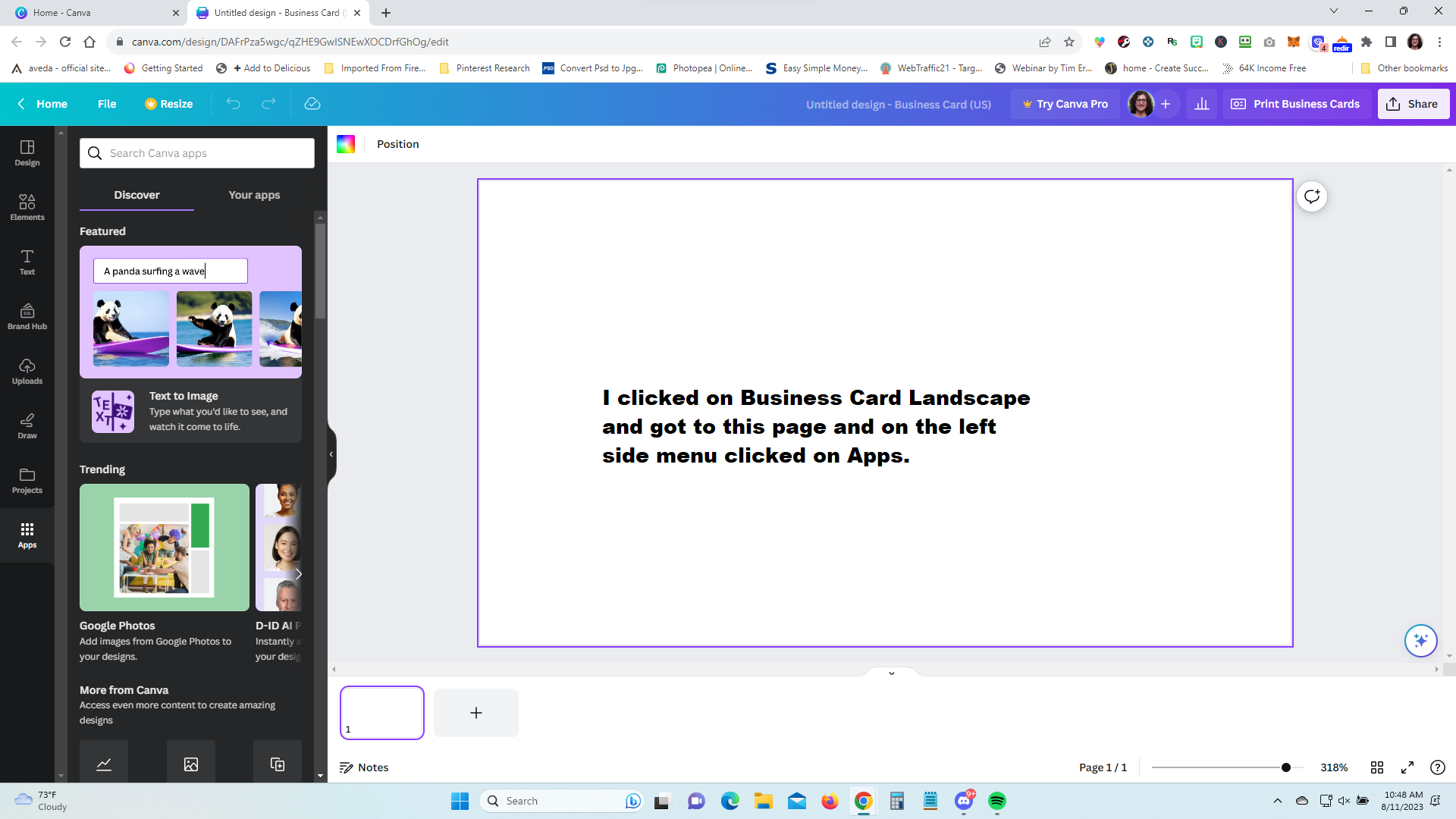 Step 4 — Click on QR Code App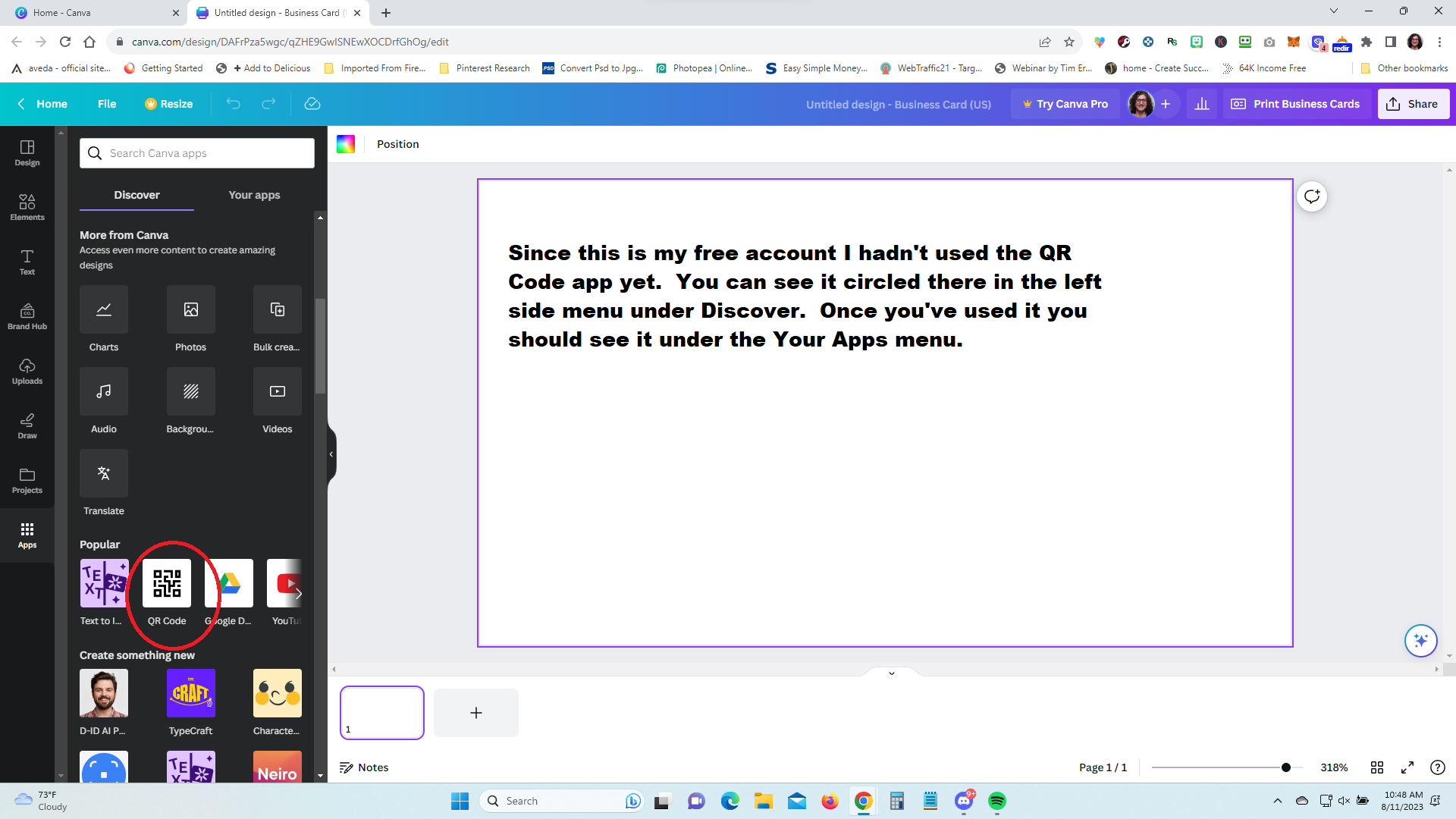 Step 5 — Enter a URL and Click on Generate QR Code Button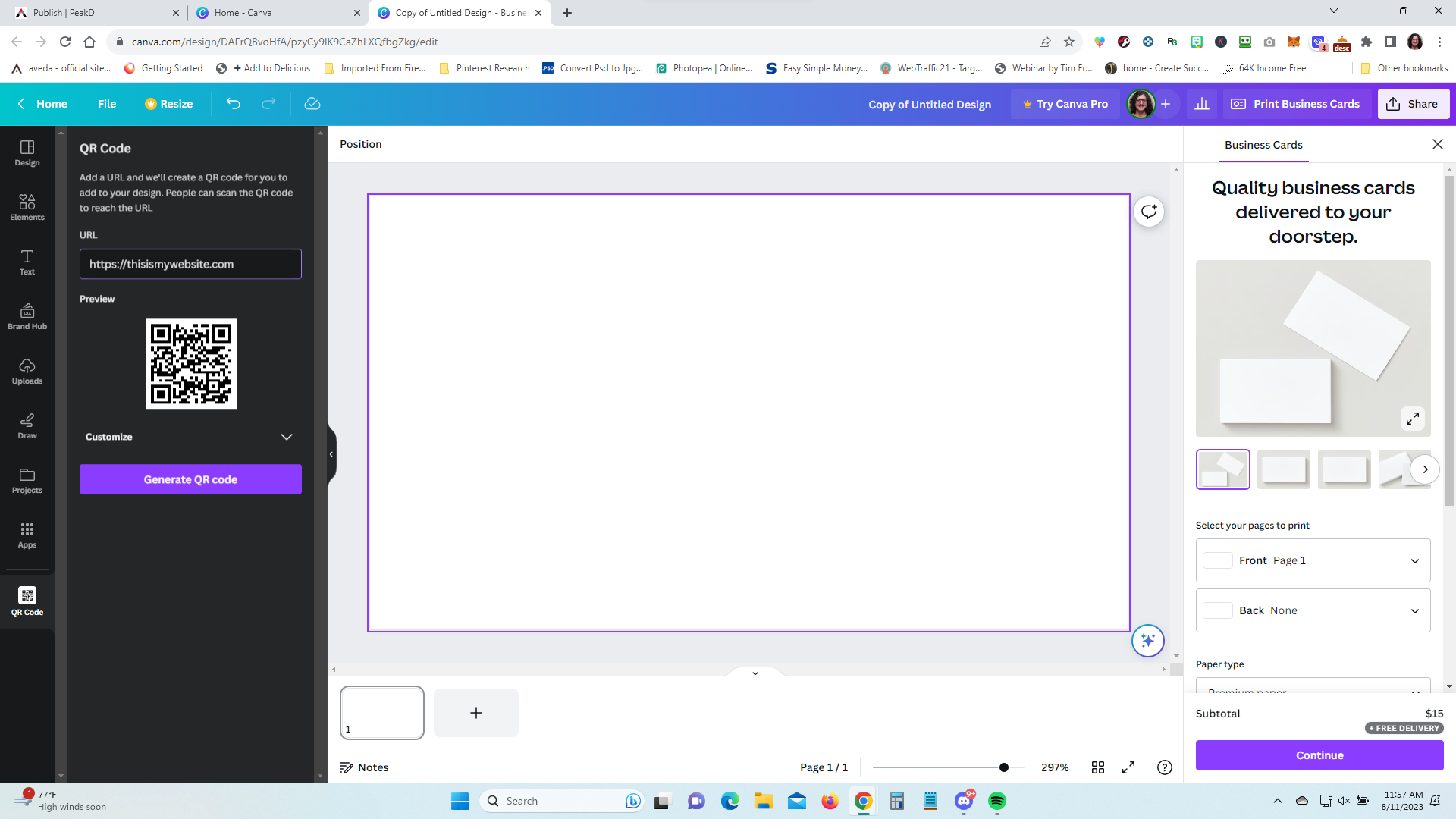 Your QR code will appear on Your Design.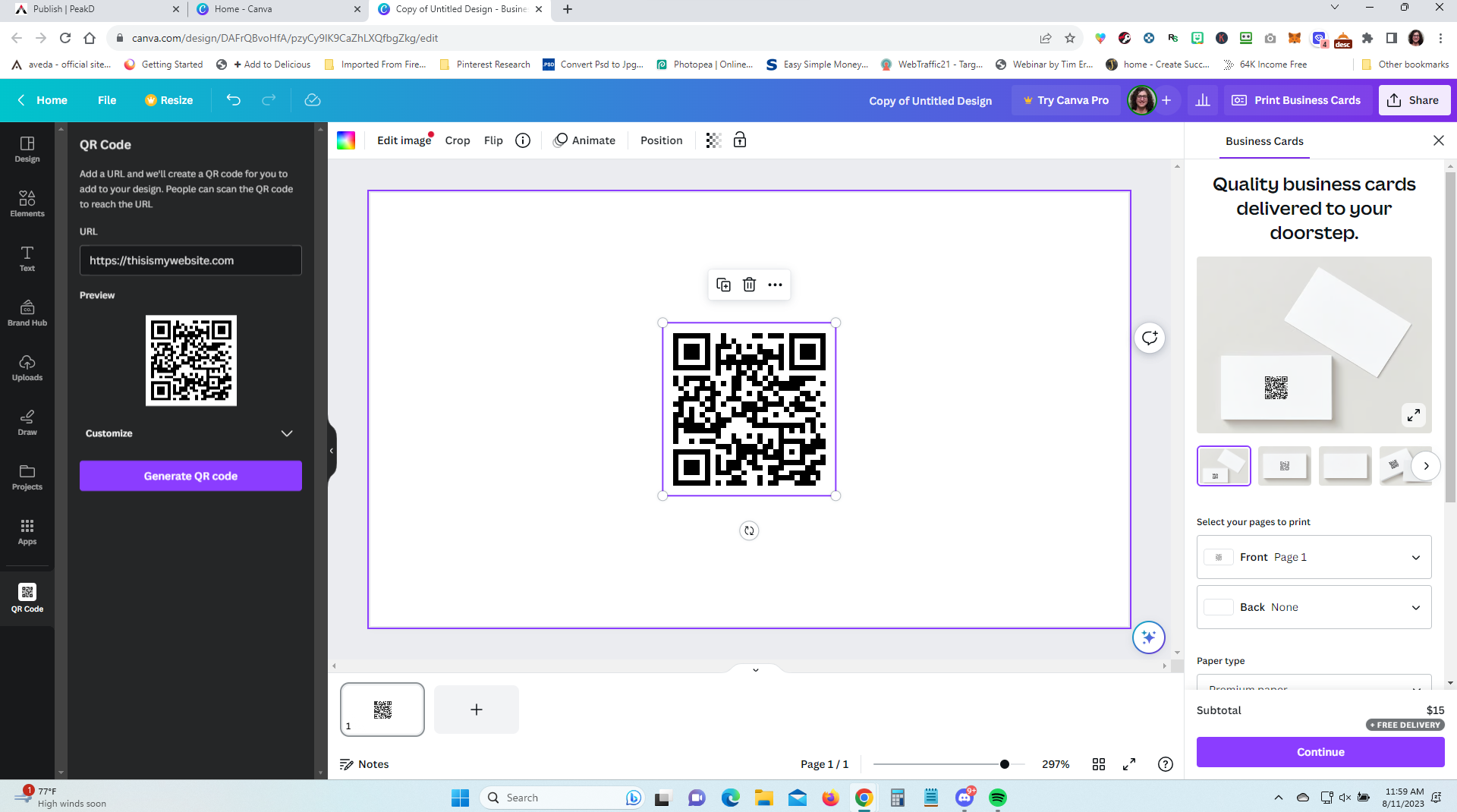 That was pretty easy. And you don't even have to pay extra for it so it will keep you within your budget.
When I was doing this I used a fake URL of course. But you can scan it with your camera phone. You don't need an extra app on your phone for reading QR codes.
The code works but since the URL isn't real it goes to a parked page.
When I was doing this I noticed that there is an app for Dynamic QR codes too. And you can add your logo to them.
That will be the next thing I try.
This is the card with the QR code that we created for my Dad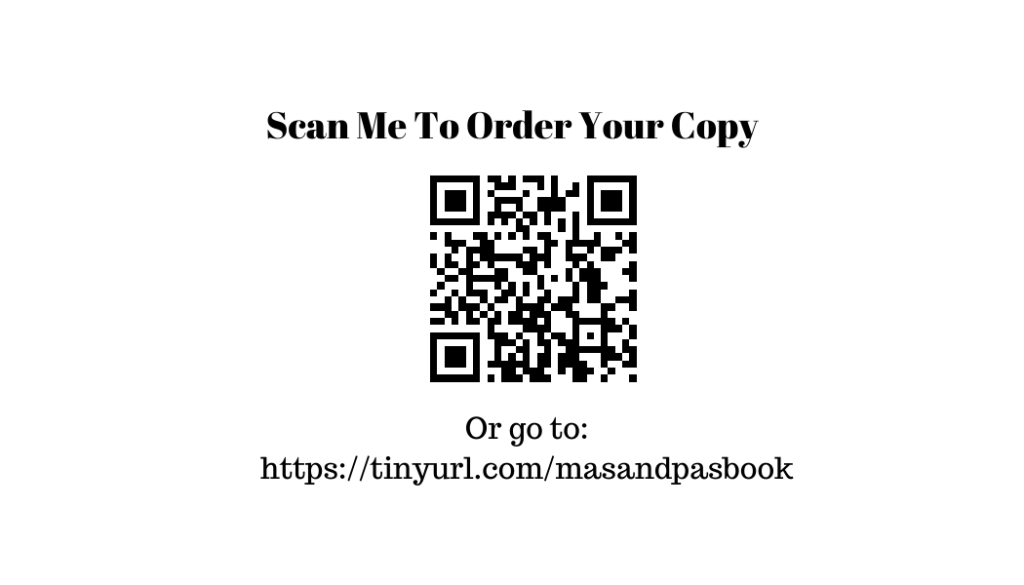 That QR code works! Scan it with your phone camera to test it.