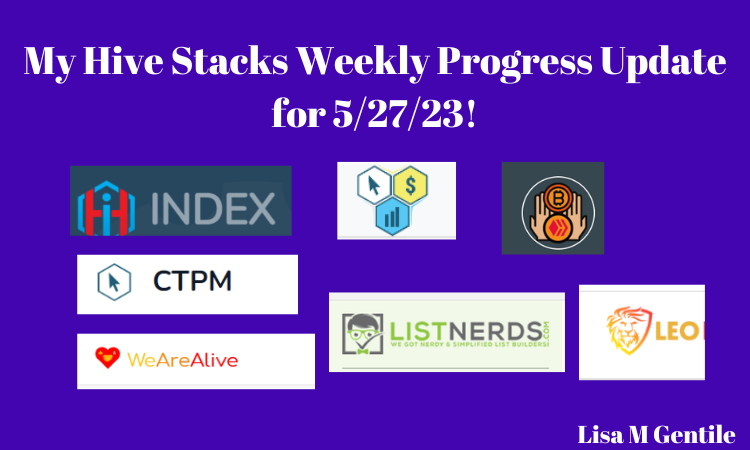 Image Created in Canva.com
Memorial Day Weekend Here in the USA
No big plans here. We are going out for an early dinner this afternoon/evening.
Going to a nicer restaurant here in town. My husband has never been and I haven't been there in a long time.
It's called The Hob Nob, one of the old-school Supper Clubs that used to be really popular a long time ago. This place still is. I called yesterday afternoon for a reservation for tonight and they only had three times available. One was at 7:30 tonight. Roy and I don't like to eat that late. My Dad still would like to do that.
It was featured in a book that you can buy on Amazon. They're a thing here. Supper Clubs.


Screenshot from HobNob Restaurant Website.
I showed my husband the menu online so that he was prepared for the prices before we got there. Didn't want him to fall out of the chair when he looked at the menu.
Onto my weekly update now.

Friday Buy Day 5/26
Started with 0.86150829 Swap.Hive in my Hive Engine wallet
Bought my weekly $16.00 USD worth of Litecoin.
I ended up with $14.29 USD worth of Litecoin which I transferred to Swap.LTC
Traded some other tokens and got 3.3104473 more Swap.Hive while I waited for my Swap.LTC to show up.
Received: 0.80936255 Swap.LTC and traded it for 202.26489989 Swap.Hive
Had to wait for the sell order to close
Until then I had 173.57126612 Swap.Hive to use for this week's token investments
Withdrew 35 to liquid Hive and traded for HBD to use for an upgrade in CTPX
After the fee, I received 34.737 HIVE and sold for 12.067 HBD
The Litecoin sell order was completed and I had 172.03249868 left to reinvest in tokens.


CTP Power on CTPtalk
Total from 5/20: 75,799.616
5/21: Staked: 77.138 New total: 75,876.754
5/22: Staked: 32.298 New total: 75,909.052
5/26: Staked: 174.992 New total: 76,084.044
Staked: 46.439 New total: 76,130.483
Bought and staked: 1022.041 New total: 77,152.524
5/27: Staked: 21.443 New total: 77,173.967
1,374.351 (~2%) increase in CTP Power this week
22,826.033 CTP Power away from my goal of 100,000
77% of my goal achieved


CTPM
Bought and Staked 94.569 more CTPM New total: 1,201.569
Just trying to stack as many as I can before they are all gone


LISTNERDS Staked on ListNerds
Total as of 5/20: 158856.328
5/22: Claimed and staked: 43.519 New total: 158899.847
5/26: Claimed and staked: 174.095 New total: 159073.942
Bought 14219.982 LISTNERDS
5/27 Transferred 14219.982 LISTNERDS into the site. Haven't staked them yet because they didn't make it to the site before I did this report. So they will go to next week's totals.
217.614 (~0.14%) increase in staked LISTNERDS this week
40,926.058 away from my goal of 200000 staked LISTNERDS
79% of my goal achieved


HE-INDEX
Total from 5/20: 3899
5/26 Bought 100 at 0.45 Swap.Hive New total: 3999
~3% increase in HE-INDEX holdings
4001 away from my goal of 8000
~50% of my goal achieved


LEO
Total from 5/20 : 2,382.312
5/21: Claimed and staked: 2.556 New total: 2,384.868
5/22: Claimed and staked: 1.673 New total: 2,386.541
5/26: Claimed and staked: 8.707 New total: 2,395.248
Bought and staked: 145 at 0.1402 Swap.Hive each New total: 2,540.248
157.936 (~7%) increase in LEO Power this week.
1,459.752 LEO Power away from my goal of 4000
~64% of my goal achieved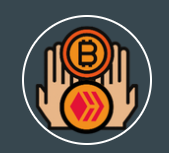 BBH
Total as of 5/20: 151000
Total as of 5/26: 151,001
Bought 2026 at 0.0098764 New total: 153,027
96,973 away from my goal of 250,000
61% of my goal achieved
Received 0.43121291 SWAP.HIVE this week from @bbhbot for holding BBH tokens


ALIVE
Total from 5/20: 5,041.5013
5/21: Claimed and staked: 10.8742 New total: 5,052.9755
5/22: Claimed and staked: 1.5378 New total: 5,055.0133
5/26: Claimed and staked: 2.7184 New total: 5,058.3317
Claimed and staked: 17.5408 New total: 5,075.8725
Bought and staked: 262.8350 New total: 5,338.7075
5/27: Claimed and staked: 0.7406 New total: 5,339.4481
297.9468 (0.06%) increase in ALIVE Power this week
4660.5519 away from my goal of 10,000 ALIVE Power
53% of my goal achieved

That is all for this week.
Enjoy your Memorial Day Weekend if you celebrate.
I am going to get some lunch and get some more work done.