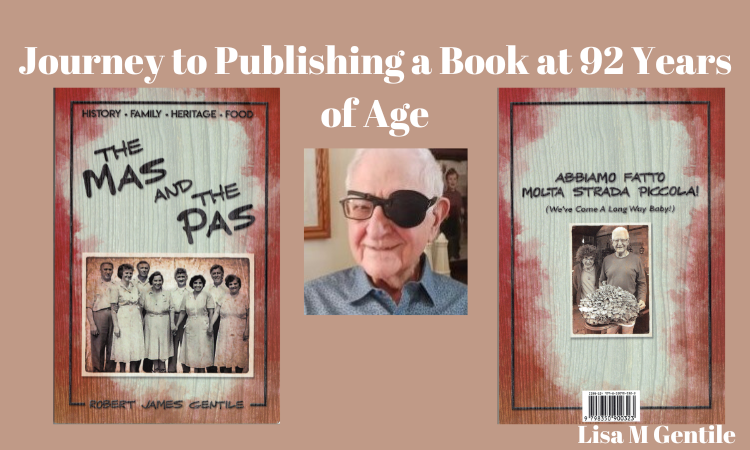 Images created in Canva
As You Might Have Guessed The Picture in the Middle is My Dad
This all started about seven years ago when he was 85. Some of his younger relatives were asking him questions about the family and relatives they really knew of but didn't know.
My Mom was still around and healthy at that time and he started writing stories down. She and I tried to transcribe them and type them up but his handwriting was a bit impossible to read. He had trouble reading his own writing. So he gave a few of the stories that we did manage to type up to some of his cousins but the ball was dropped for a couple of years.

In 2017 My Mother Received Her Lung Cancer Diagnosis
She had cancer surgery in January of 2017 and subsequently was receiving chemotherapy infusions. Those usually took several hours in the hospital and to keep my mother occupied and engaged they would start reminiscing about their early lives together both before and after they had the four of us kids. After some time of doing that, my Dad realized that he should start writing down notes of what they talked about.
During this time my mother also received a diagnosis of melanoma on her scalp. She went through a couple of surgeries for that and some other treatments. They weathered all of that together. And Dad kept notes the best he could while taking care of Mom. I was in town living not far from them but they refused to "bother us" unless they really needed the help.

In Early 2020 COVID Arrived and We Couldn't Spend Much Time Together
This isolation was very hard on my parents who were very social and to whom family togetherness meant everything. I believe it had a ton to do with worsening my mother's condition more quickly. Anyway, by the end of July 2020, they were told that nothing more could be done and Mom had hospice care in their house.
By the time she passed away in mid-August, the storytelling and notes had been put on the back burner.
We got through the rest of 2020 and after Christmas that year we told my Dad that he should get himself a Chromebook for his 90th birthday that was coming on January 1st of 2021.
We explained to him that the Chromebook, through the Google Docs app would have voice typing so he could just dictate his stories into the microphone and then edit every couple of pages.

Over the Next Couple of Years He Spent Many Hours on His Chromebook
He had started a health journey of his own while my mother was ill. That's what the eye patch is about. A story for another time.
I am not sure where exactly in this timeline it happened, but one or more of my sisters and relatives suggested that he should put all the stories and photos into a book and get it published.
In the meantime, he was spending time reconnecting with family members, cousins, etc. that he hadn't seen for a long time. They gave him photos and recounted their memories that were woven into what became the stories in the book.
He didn't only write about one side of the family. He included his paternal and maternal sides of the family and both my mother's paternal and maternal sides of her family.
My part in all of this? I was scanning photos and organizing them into folders to be more easily accessed and inserted into a document that became part of this project. And helping him edit and figure out where his document was when he accidentally closed it.
Good thing we are in the house with him because trying to help him over the phone would have been a challenge.
When he decided that he would like to create and publish a book one of his first cousins, sent him a very generous check to go toward the publishing costs. A real show of faith.

This seems like a good place to stop for now.
In the next post, I will cover the search for a publisher and the editing process.
Happy Sunday.