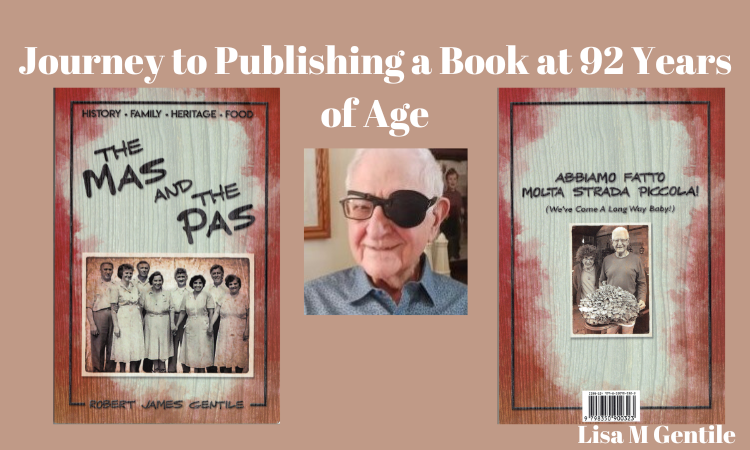 Image Created in Canva
Deciding on Chapters or Section Headings
In yesterday's post, I wrote about how this journey got started and why he chose to write and publish a book.
Some of the editing got done while he was writing. He did some and my sisters and I helped with it. My youngest sister did most of it. The way it was written didn't lend itself to regular chapters, so we decided on section headings.
Along with the stories he created another document about food and the dinners they grew up with and specialty dishes, etc.
Of course, he wanted to put pictures in the book. They were added into the middle of the book. But first, a document was created with the pictures he wanted to use and captions were added to describe each one. Let's just say he wanted to put more pictures in there than the publishing package would allow.
He wanted to keep adding more and more stories but also wanted to get the publishing done. We had to tell him that he needed to stop adding stuff if he ever wanted to get this done.

Choosing How We Would Publish
I kind of influenced the decision to do print on demand so we wouldn't have to have a ton of books printed ahead and laying around.
My sister who lives in Los Angeles and owns a hair styling salon has many clients who are in creative industries. Some of them are writers and producers. She asked them about self-publishing and they pointed her to two companies.
The one we chose to use, Bookbaby.com, had the best package for what we were looking for.
Of course that included Dad's budget.
I didn't work with them directly, two of my sisters did. Some of the pictures had to be scanned in again and that is what I was doing. They had to be a higher resolution because they weren't so easy to see.
From what I could gather they were pretty nice to work with at Bookbaby.
Of course, we made it as pleasant for them as possible by helping to manage my father's expectations and keep him on task for getting deadlines met.

Cover Design
One of the people my Dad knows from church and who works on the crew for the festival every year is a graphic artist.
Dad wanted him to design the cover for the book. The fonts were taken from the lettering on signs that my Dad's cousin, who was an artist, created for various occasions.
The photo on the front cover is my grandfather and three great-uncles with their spouses.
My grandfather and grandmother, my Dad's parents are the couple on the far left.
On the back cover is my parents with a very large mushroom. I think there is a story about them in the book and how they were used in various dishes. We helped clean those things every once in a while. Not fun.
My Dad wanted to use the saying "We've come a long way baby" as a sort of subtitle. Tony, the graphic artist who designed the cover, took it upon himself to find the Italian version on Google.

Preface and Extra Editing Help
My sister's friend, who is a creative and technical writer, wrote the preface. She knows my parents very well.
Another friend helped with editing just before the final draft went to the publisher.
But wait, that wasn't really the final, final copy. We had to go through and proof it again to make sure that everything was exactly as we wanted it and make any changes that we thought were needed.
Dad and I went through a copy that my sister printed out for him. I was making notes and typed them up after we finished. My sister was in Florida visiting her friend who helped with editing. That was in mid-April. So she spent a chunk of her vacation working on the book.
By the time she was done with her vacation, all of the changes were submitted.
That was in mid-April.

On May 8th, The Author's Copies Arrived
We knew about when they were supposed to get here. May 8th was a rainy, yucky day so I was watching the UPS tracking information to make sure the box wouldn't sit outside and get wet.
My sisters asked me to create an unboxing video when they did get here. I did and had to do it twice because for some reason it didn't record anything the first time.
We just put the stuff back in the box and started over. Didn't retape the box though.
Add YouTube unboxing video here
So, yeah we have a book and the orders are coming in pretty steadily.
My Dad is all worried about how we are going to promote it.
We've already started. I guess he just doesn't get how quickly that happens on the Internet.
Tomorrow, I will share how we have been will be promoting the book.