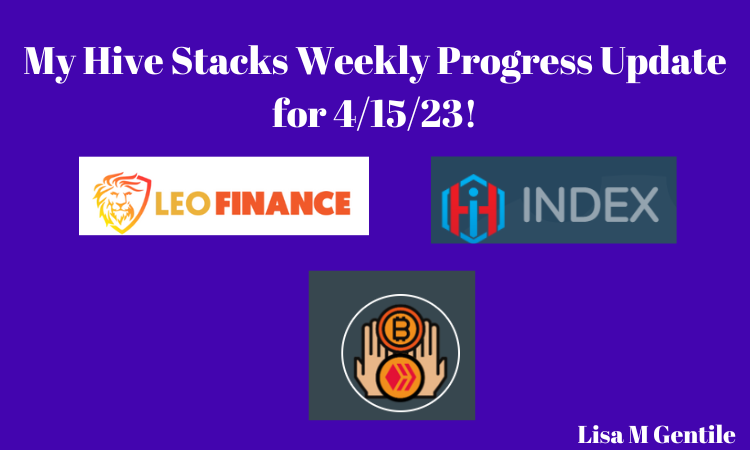 Image created in Canva with Logos from LeoFinance, HE-INDEX, and BBH
Celebrating my older Stepdaughter's 38th Birthday Today!
She'll be coming over later this afternoon for dinner and cake.
We are having steak and Kelly, his daughter, and my Dad are each having a lobster tail as well. Also, we are having scalloped potatoes that we bought already cooked from Sam's Club yesterday and Brussels sprouts.
Trying to get all my online work done before that.
Today is the last summer-like day we will have for a while.
I am totally okay with that.
It got too warm too fast.
Roy had to set up our portable air conditioner because it got up to 82 degrees on the top floor of the house.
That is where we sleep and have our living area.
Where is Spring time?
I want at least a couple of months of that before Summer.
The weather people actually mentioned snow for our area on Sunday night into Monday morning. WTH?
LOL
That's life in Southeastern Wisconsin.
And now on to my weekly Hive tokens update.

Bought My Hive on Thursday This Week
I had to work yesterday at the offline gig.
Made my weekly purchase of $16 USD worth of LTC
Had 0.92527328 Swap.Hive left in my wallet from last week.
Sent $14.38 to Blocktrades and received 33.872 Hive
My total amount of Hive to reinvest this week: 35.02364629


LISTNERDS Staked on ListNerds
Total as of 04/8: 131773.985
4/12: Claimed and staked: 396.95 New total: 132170.935
4/13: Claimed and staked: 36.133 New total: 132207.068
4/15: Claimed and staked: 72.411 New total: 132279.479
505.494 (~0.4%) increase in staked LISTNERDS
67720.521 away from my goal of 200000 staked LISTNERDS
66% of goal achieved


HE-INDEX
Total from 4/8: 3683
4/15 I bought 20 more INDEX tokens at 0.50999998 Swap.Hive each and total of 10.19999960 Swap.Hive.
New total: 3703
Increase of 0.5%
4,297 away from my goal of 8000 HE-INDEX
46% of my goal achieved


LEO
Total from 4/8 : 1,847.461
4/9: Staked: 2.913 New total: 1,850.374
4/12: Staked: 7.502 New total: 1,857.876
4/13: Staked: 3.024 New total: 1,860.9
4/15: Staked: 188.659 (Including 4.659 that I accumulated over the last couple of days and 184 that I bought for 0.095 Swap.Hive each and a total of 17.48 Swap.Hive to stake for LEO Power Up day today) New total: 2,049.559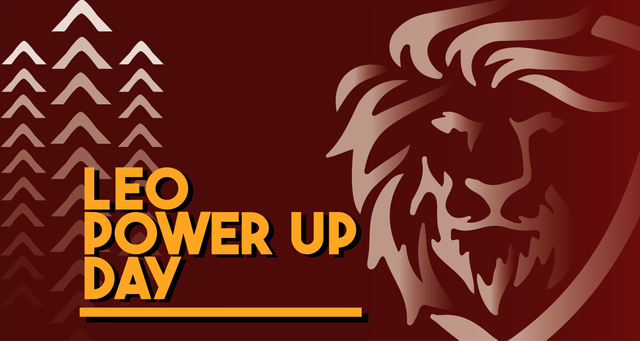 Image from a post by @cryptosimplify
Increase of 202.098 (~11%) staked LEO
1,950.441 away from my goal of 4000 LEO Power
51% of the goal achieved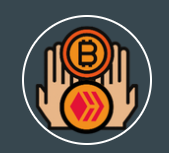 BBH
Total as of 4/8: 111619
4/13: Earned 2 more on 4/9 New total: 111621
4/15: Bought 10000 at 0.0007 Swap.Hive each for a total of 7 Swap.Hive
New total 121621 BBH
~9% increase in BBH tokens this week
28,379 away from my goal of 150000 BBH
81% of my goal achieved
I received 0.33015253 SWAP.HIVE from @bbhbot this week as a reward for holding BBH tokens.

That's about it for this week.
Off to check some more of the tasks on my list for today.
Have a great rest of your day and weekend.