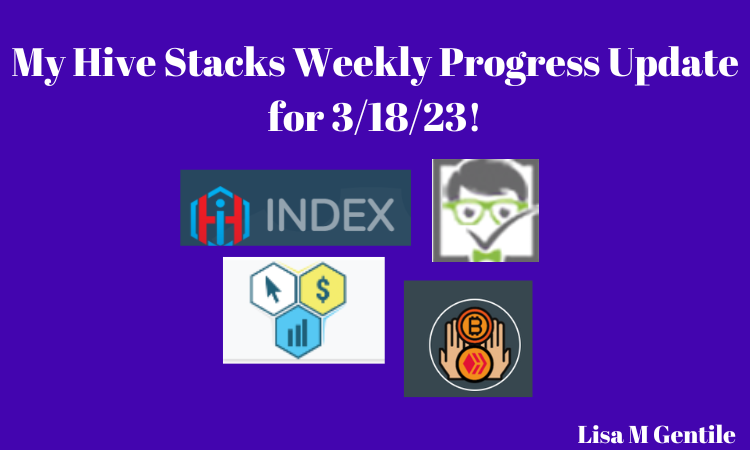 Image Created in Canva
I Was Supposed to be Going to See My Cousin in a School Musical
The school that I graduated from used to be a Catholic High School.
A few years ago, not sure how many, they changed it to a Catholic Academy which encompasses all the grades from Kindergarten to 12th grade.
One of my much younger cousins who is in the 6th grade there is in the Junior version of The Little Mermaid.
My Dad and I had already purchased our tickets for today's matinee performance.
However, last week, the High School Varsity basketball team qualified to go to the State Championship Tournament up in Madison, WI.
This is the first time in a long time so it's pretty exciting and I am very happy for them.
They won their first game on Thursday night so they will be playing this afternoon.
In order for everyone to be able to support the basketball team it was decided that they would reschedule this afternoon's performance of the musical. They had seats left for tonight's performance but neither my Dad nor I want to be out at night. So, I will be going next week but my Dad will miss it since he already has plans and won't even be in town.
We were also given the option of a refund.
We still have my older stepdaughter visiting today and we will have an early dinner with her.
She has kind of a busy schedule walking dogs so we don't get to see her very often.
On to my weekly update…

Buy Day Activities for 3/17/2023 done on 3/16/2023
I bought my $16 USD worth of LTC on Coinbase to trade for Hive tokens.
Sent the $14.34 USD I received in LTC to Blocktrades.us
I received 35.190 Hive and I already had 14.62978921 Swap.Hive from other trades during the week.
Used the Swap feature in Hivepay.io to send 35.190 to Swap.Hive to my Hive Engine Wallet. Got 35.12 after a fee of 0.070 Hive
I had a total of 49.74978921 Swap.Hive to invest in other tokens.
I bought 10524 STARDOM tokens and used 10000 of them to buy my first pack of cards there.

Now I can do the 5 and 10-minute missions.


I am still stacking liquid CTP for the upcoming project which will be released in the near future.
I am looking very forward to learning what it is.


LISTNERDS Staked on ListNerds
Total as of 03/11: 123004.409
3/12: Claimed and staked: 309.145 ( Includes 275.477 from an email sent on 3/4 that was verified and paid and 33.668 earned passively from staked LISTNERDS) New total: 123313.554
3/14: Claimed and staked: 67.506 New total: 123381.060
3/15: Claimed and staked: 33.759 New total: 123414.819
3/16: Claimed and staked: 33.793 New total: 123448.612
Used 11 Swap.Hive to order more LISTNERDS on the site's buy wall
That got me 3,666.667 to transfer in from Hive Engine and stake on ListNerds
New total 127115.279
3/17: Claimed and staked: 34.763 New total: 127150.042
3/18: Claimed and staked: 34.810 New total: 127184.852
4,180.443 (~3.4%) Increase in staked LISTNERDS this week
72,815.148 away from the next goal of 200,000 staked LISTNERDS
~64% of the goal achieved


HE-INDEX
Total from 3/11: 3517
3/16: Bought another 50 at 0.49999999 Swap.Hive each and a total of 24.99999950 Swap.Hive
New total: 3567
Increase of 1.42 %
4433 Away from the goal of 8000 HE-INDEX
~45% of goal achieved.


LEO
Total from 3/11 : 1,562.989
3/12: Staked: 6.672 New total: 1569.661
3/13: Staked: 3.093 New total: 1,572.754
3/14: Staked: 3.765 New total: 1,576.51
I staked 1.878 twice. As a result, I will be powering up just over 198 LEO tomorrow instead of 200.
No big deal
3/15 I changed my mind and bought another 1.878 LEO and earned 1.91
Staked: 201.91 for Leo Power Up Day!
New total: 1,778.42
3/16: Staked: 2.476 New total: 1,780.896
3/17: Staked: 2.149 New total: 1,783.045
3/18: Staked: 2.441 New total: 1,785.486
222.497 (14.23%) increase in staked LEO
2,214.514 away from the goal of 4000
~45% of the goal achieved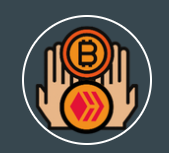 BBH
Total as of 3/11: 100000
Total as of 3/12: 100,002
Total as of 3/14: 100,004
Total as of 3/15: 100,005
3/16 Buy order for 9000 BBH at 0.0006 Swap.Hive each.
total of 5.4 Swap.Hive
Only a portion of the order, 417.58, BBH went through. Waiting for the rest
Canceled the rest of the open buy order to put in a new one
Placed another buy order for 8582.42 BBH at 0.0006 Swap.Hive each.
Total of 5.149452 Swap.Hive
Right now I have 100,422.58
Rest of the order is open and waiting
3/17 Buy order went through. New total: 109,005
9005 (9%) increase in BBH
40,995 away from the goal of 150000
~73% of the goal achieved
0.35069045 SWAP.HIVE received this week from @bbhbot for holding BBH

That is all for this week.
Have a great day and weekend and see you next time.
What is Hive?