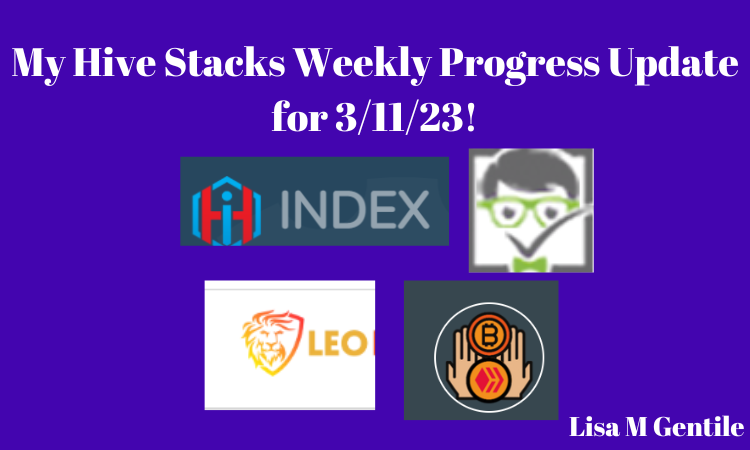 Image created using Canva
Not much new going on in my personal life this week.
So I will just get right on with my Hive stacks progress report.

Buy Day Activities for 3/9 and 3/10
On Thursday, March 9th, I bought 16 USD in LTC to trade for Hive tokens.
Received $14.37USD worth of LTC after a fee of $1.49 USD
I used Blocktrades to trade LTC for Hive.

Got a big boost this week!
When I logged in to PeakD and went to my wallet there, I saw an extra 10 Hive.
I scrolled down to my transactions and saw that it was from @traciyork for participating in the Hive Power Up Day for March.
My name was entered into her 10 Hive Giveaway and I won!
That was a very nice surprise! Thank you, Traci!
I received 37.716 Hive from Blocktrades for my LTC.
Had 6.126 Swap.Hive in my wallet from other token trades I did during the week.
I sent a total of 47.716 Hive to Swap.Hive using the Swap feature in Hivepay.io
47.621 Swap.Hive went into my wallet after a fee of 0.095 Hive
53.74728023 Swap.Hive available at 8:41 am 3/9
After some more trades yesterday, March 9th, I have 53.81740822.
Read further to see where and how I invested them.


LISTNERDS Staked on ListNerds
Total as of 03/04: 119,002.970
3/05: Claimed and staked: 32.563 New total: 119035.533
3/06: Claimed and staked: 32.604 New total: 119068.137
3/07: Claimed and staked: 32.608 New total: 119100.745
3/08: Claimed and staked: 138.094 (includes 105.479 from an email sent on March 1st that was verified and paid and 32.615 earned passively from staked LISTNERDS) New total: 119238.839
3/09: Claimed and staked: 32.655 New total: 119271.494
3/10: Claimed and staked: 32.646 New total: 119304.140
Bought 3666.667 LISTNERDS at 0.003 Swap.Hive each
Transferred them in from Hive Engine and staked them.
New total: 122,970.807
3/11: Claimed and staked: 33.602 New total: 123004.409
4,001.439 (3.36%) increase in staked LISTNERDS this week
76,995.591 away from my next goal of 200000 staked LISTNERDS
61.5% of this goal is achieved.


HE-INDEX
Total from 3/4: 3487
3/10: Bought 30 more INDEX tokens at 0.51999993 Swap.Hive each
for a total of 15.59999790 Swap.Hive.
New total: 3517
0.86% increase in HE-INDEX holdings this week
4513 away from my next goal of 8000 HE-INDEX
~44% of the goal achieved


LEO
Total from 3/4 : 1,541.047
3/5: Staked: 3.813 New total: 1544.86
3/6: Staked: 2.029 New total: 1546.889
3/7: Staked: 2.500 New total: 1,549.389
3/8: Staked: 7.185 New total: 1,556.574
3/9: Staked: 1.909 New total: 1,558.483
3/10: Staked: 2.596 New total: 1,561.079
LEO Power Up Day is this coming Wednesday, the 15th of March
I bought 200 LEO at 0.1187989 Swap.Hive each for a total of 23.75978 Swap.Hive so I can stake them on Wednesday.
In the meantime …
3/11: Staked 1.91 New total: 1,562.989
21.942 (1.42%) increase in staked LEO this week
2,437.011 away from my next goal of 4000 staked LEO
39% of the goal achieved.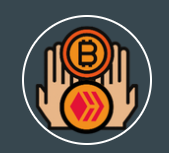 BBH
Total as of 3/4: 93,939.44
3/5 Earned 1 on 3/4 New total: 93940.44
3/9 Earned 1 New total 93941.44
3/10 Bought the last 6058.56 at 0.00053 Swap.Hive each I needed to hit my goal of 100000 BBH Total Swap.Hive used: 3.21103680
New total: 100000
New goal: 150000
6,060.56 (6.4%) increase in BBH
66.66% of goal achieved

That's it for this week!
Going to have some lunch now and come back to do the rest of my online tasks.
Have a great rest of your day and weekend and see you next time.