In case you're unfamiliar, CTP stands for Click. Track. Profit.
It is a business education tool for online Entrepreneurs.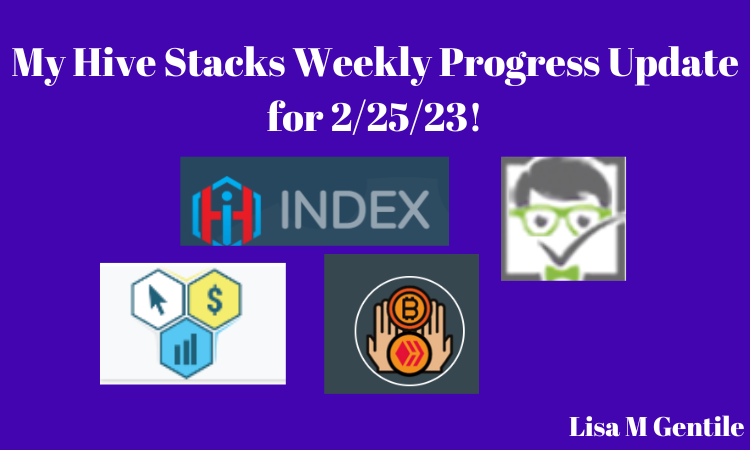 Images created in Canva
I Was Able to Get Early Access!!

On Tuesday night and early Wednesday before the launch Wednesday night I signed up, logged in, and started "Xploring" content on the new platform.
The 'X' in CTPX is for Xplore.
Like their other programs, it is very simple and straightforward to understand and use.
Also, like their other programs, you can earn without having to pay for an upgrade.
As you Xplore sites from other members you earn Xplore tokens which can be used to promote your own website on the platform.
There are no limits to how many sites you can promote even as a free member. For every 10 sites you view, you will earn a raffle ticket which will enter you into a drawing to win CTP tokens. The drawings occur every hour on the hour.
I've shared the launch video below.
Jon, Blain, and Eliana do a walk-through of the site to show you how it works and where everything is. Enjoy!
A replay of CTPX Launch from YouTube!

Getting right into my Weekly Update Starting With:
Friday Buy Day 2/24
I only got $13.76 USD worth of Litecoin for my $16 USD fiat investment this week.
I am sure it is because I did two separate purchases a few days apart.
Oh well. No big deal.
I sent $13.74 USD in Litecoin to Blocktrades.us to get Hive tokens.
I received 27.489 Hive tokens and them to Swap.Hive using the Swap feature on Hivepay.io
After a very small fee of 0.055 Hive, I got 27.434 Swap.Hive
I already had 4.284 Swap.Hive from other trades I did during the week.
So I had 31.71882224 Swap.Hive to reinvest this week.


I have been keeping the CTP tokens I've been earning liquid for the past several weeks. I used part of my weekly Hive tokens to purchase 766.415 more CTP.
It is going to come in handy on the new CTPX platform so I want to have as much as possible ready to use.
I also won 129.966 CTP on Thursday in an hourly drawing.


LISTNERDS Staked on ListNerds
Total as of 02/18: 113842.883
2/19: Claimed and staked: 31.171 New total: 113874.054
2/20: Staked 10 that I won from opening emails on 2/19 New total: 113,884.054
2/21: Claimed and staked: 31.195 New total: 113,915.249
2/22: Claimed and staked: 31.191 New total: 113,946.440
2/23: Claimed and staked: 31.205 New total: 113977.645
2/24: Claimed and staked: 31.221 New total: 114008.866
Bought 2103 at 0.002937 Swap.Hive each and a total of 6.17651100 Swap.Hive
Transferred them in and staked them
New total: 116,111.866
2/25: Claimed and staked: 31.773 New total: 116,143.639
Increase of 2,300.756 (2.02%) in LISTNERDS tokens
83,856.361 away from my next goal of 200000 staked LISTNERDS tokens
58% of my goal achieved


HE-INDEX
Total from 2/18: 3417
2/24 Bought 20 INDEX at 0.51999996 Swap.Hive each for a total of 10.39999920 Swap.Hive.
New total: 3437
HE-INDEX increased by 20 (~0.6%) this week
4,563 away from my goal of 8000 HE-INDEX
~43% of my goal achieved


LEO
Total from 02/18 : 1,451.381
2/19: Staked: 1.875 New total: 1,453.256
2/20: Staked: 2.441 New total: 1,455.697
2/21: Staked: 1.957 New total: 1,457.654
2/22: Staked: 2.479 New total: 1,460.133
2/23: Staked: 1.992 New total: 1,462.125
2/24: Staked: 2.497 New total: 1,464.622
2/25: Staked: 2.104 New total: 1,466.726
Increased LEO stake by 15.345 (~1.1%)
2,548.619 away from my goal of 4000 staked LEO
~37% of my goal achieved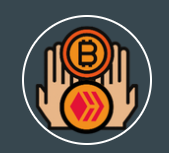 BBH
Total as of 2/18: 69802.44
2/19 Earned 2 BBH New total: 69,804.44
2/23 Earned 4 BBH New total: 69,808.44
2/24 Earned 1 BBH New total: 69809.44
Bought 11446 at 0.00054 Swap.Hive each for a total of 6.18084
Swap.Hive
New total: 81,255.44
Increased BBH Holdings by 11,453 (16%) this week
18,744.56 away from my goal of 100000
81% of my goal achieved
My weekly Swap.Hive earnings from holding BBH tokens: 0.27504811 SWAP.HIVE
This will continue to increase as my BBH holdings increase.

That's it for this week!
Have a great rest of your day and weekend.