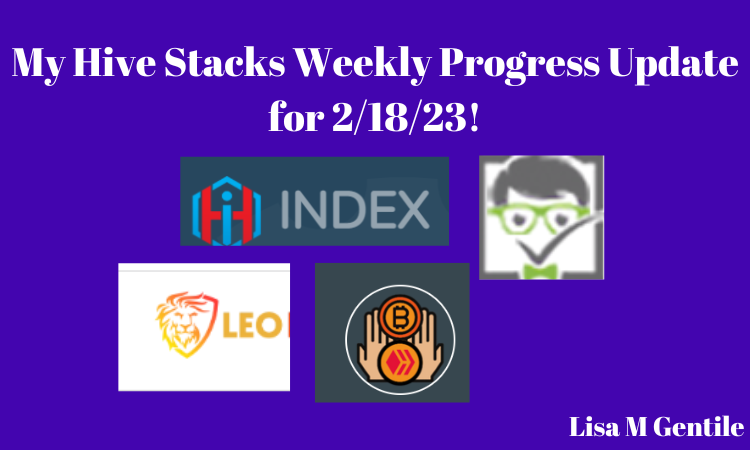 This and all images created in Canva
Not Much Personal News This Week
So, I will get right to my progress report.

Thursday and Friday 2/16 and 2/17 Buy Days
I divided my buy day activities over two days because I worked at the Accounting office on both mornings from 8 am to 1 pm.
On Thursday I started with 0.36540723 Swap. Hive in my wallet on Hive Engine.
I did my weekly Dollar Cost Average fiat investment of $16 USD to purchase LTC on Coinbase.
That yielded $14.37 USD worth of LTC. Sent $14.35 USD worth of Litecoin to Blocktrades to get my Hive tokens.
Hive is up to 0.461 USD right now so received 30.419 Hive.
Used the Swap feature on Hivepay.io to deposit 30.358 Hive to Swap.Hive after a fee of 0.061 Hive
31.18425383 to invest this week
On Friday afternoon I did my token investing.
I will most probably be doing the weekly investing over 2 days until the offline gig is done in late April.


LISTNERDS Staked on ListNerds
Total as of 02/11: 110487.511
2/12: Claimed and staked: 239.343 (104.557 from an email sent on 2/4 that was verified and paid, 104.557 from solo mail sent 2/11 that was verified and paid, and 30.229 earned passively from staked LISTNERDS) New total: 110726.854
2/13 Claimed and staked: 30.412 New total: 110757.266
Staked the 5 LISTNERDS that I won while opening emails yesterday
New total: 110762.266
2/14: Claimed and staked: 30.330 New total: 110792.596
2/16: Claimed and staked: 30.350 New total: 110822.946
2/17: Claimed and staked: 30.352 New total: 110853.298
Used 10 Swap.Hive to purchase LISTNERDS at 0.003 Swap.Hive each
Got 318.458
Canceled open order for 3014.875
Put in a new buy order for 2640 LISTNERDS at 0.00345989 Swap.Hive each and a total of 9.13410960 Swap.Hive
Transferred in and staked a total of 2958.458 LISTNERDS New total: 113811.756
2/18 Claimed and staked: 31.127 New total: 113842.883
3,355.372 (3%) increase in LISTNERDS holdings this week
86,157.117 away from next goal of 200,000
~57% of this goal achieved


HE-INDEX
Total from 2/11: 3395
2/17: Bought 22 at 0.49999 Swap.Hive each for a total of 10.99978000 Swap.Hive
New total: 3417
22 (0.6%) increase in HE-INDEX this week
4,583 away from my next goal of 8000 HE-INDEX
~43% of this goal achieved


LEO
Total from 02/11 : 1193.057
2/13: Bought 50 More LEO at 0.12497995 Swap.Hive each
Total Liquid until LPUD: 206.214
2/15: Staked: 210.365 New total: 1,403.422 (Staked for Leo Power Up Day)
Created a Thread on Leo
And earned my Leo Power Up Badge for February


2/16: Staked 1.785 New total: 1,405.207
2/17: Staked 1.859 New total: 1,407.066
I bought and staked another 42 LEO at 0.124713 Swap.Hive each
New total: 1,449.066
2/18: Staked 2.315 New total: 1,451.381
258.324 (~22%) increase in LEO tokens
2,548.619 away from my next goal of 4000
36% of this goal achieved
Apparently, my LEO holdings gave me access to Leo Games.
Here is the comment from @anomadsoul.
@ifarmgirl-leo also mentioned this to me in her comment on my thread.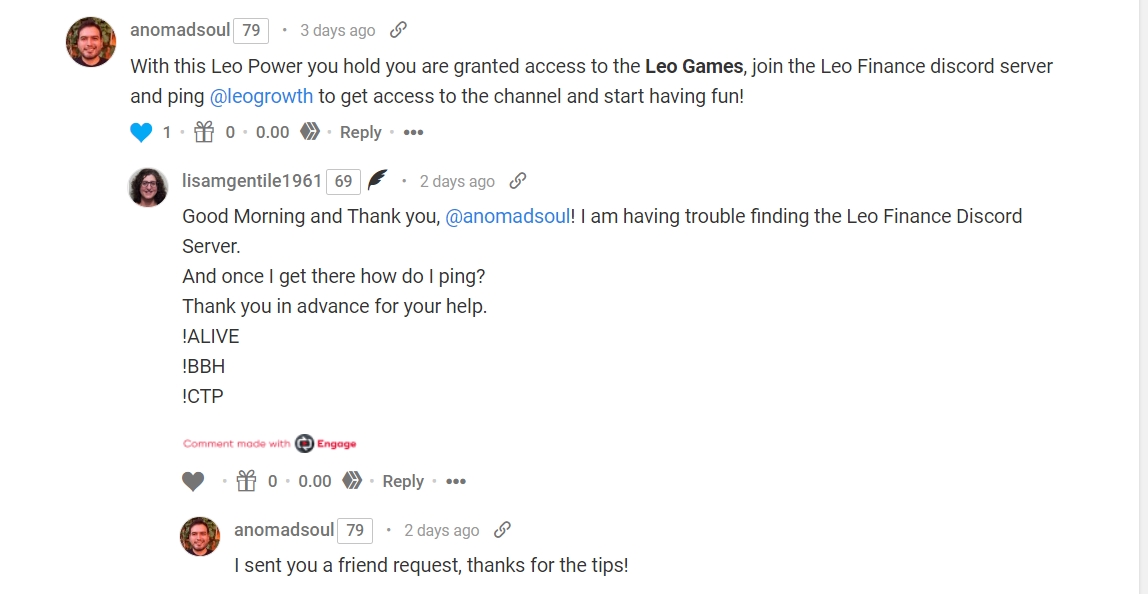 So far I have gotten access to the Leo Discord and Crew3.
This weekend I will be able to put in some time to learn more about how it works.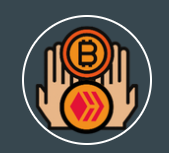 BBH
Total as of 2/11: 57774.44
2/12 New total: 57,776.44
2/13: Bought 1426 at 0.0005 Swap.Hive each for a total of 0.713 Swap.Hive
New total: 59,202.44
2/17 Bought 10600 BBH at 0.0005 Swap.Hive each and a total of 5.3 Swap.Hive
New total 69802.44
12028 (~120.8%) increase in BBH holdings
Exceeded goal of 65000 BBH tokens by 4,802.44 or ~7.4%
Setting a new goal of 100000 BBH
30,197.56 away from that goal
~70% of goal achieved.
Edit on 2/19: Typo in my total BBH from 2/18 put my numbers off by 600.
Redid all that today,
I also received my weekly Swap.Hive reward from holding BBH tokens.
This week I received 0.25149447 SWAP.HIVE
Last week, 2/11, I received 0.15925477 SWAP.HIVE
That's an increase of 0.0922397 Swap.Hive rewards (or at the price of Hive today, $0.459 USD, around $0.04 USD worth of interest) in a week. Can't get that in a month with a regular bank account. That's if my math is correct. A pretty big IF

So that's about it for this week.
Have a great rest of your day and weekend.
See you next time!