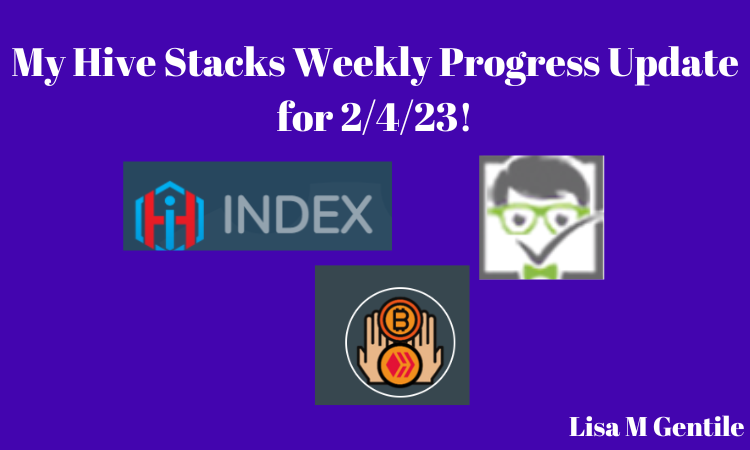 This and all images created in Canva
The IRS Started Accepting Tax Returns Last Month
The IRS stands for Internal Revenue Service for those of you who don't live in the USA and might be unfamiliar with the abbreviation.
So this past Wednesday I started working for my cousin in his tax office again.
He has four of us sharing hours this month.
That's fine with me.
I prefer this to be a part-time job to bring in some extra money.
Next month one of the other ladies working will be in Florida all month so I will get a few more hours.
My Dad was disappointed to hear that there are so many people to split the hours with.
He is so old school about putting in lots of hours.
And he still doesn't quite understand what I am doing for my business.
It's not a brick-and-mortar business that I have to leave the house for every day so he can't get his head around it.
We have very different ideas about how I should be living my life.
Oh Well!
That's kind of always been the case with my father and me.
A story for another day
And on to my weekly update…

2 Buy Days This Week: 1/31 and 2/3
Early LTC to Hive Buy Day 1/31 for Feb 1st #HPUD
Bought 16 USD worth of LTC to send to Blocktrades.US for Hive tokens. I wanted to power up at least 10 Hive to get a badge and not go over my weekly DCA this time.
I ended up sending $14.37 USD to Blocktrades and received 36.224 Hive tokens.
February 1st, 2023 Hive Power Up Day
Powered up 20 Hive before I had to leave for work this morning.
February 3rd
I moved my remaining 16.42 Hive to Swap.Hive using the Swap feature in Hivepay.io
Received 16.387 after a small fee of 0.033 Hive
Total Swap.Hive to reinvest: 18.32758319
That includes having made a few other trades besides what I deposited.


LISTNERDS Staked on ListNerds
Total as of 01/28: 108462.576
1/29: Claimed and staked: 29.609 New total: 108492.185
1/30: Claimed and staked: 29.706 New total: 108521.950
1/31: Claimed and staked: 29.707 New total: 108551.598
2/1: Claimed and staked: 29.734 New total: 108581.332
2/2: Claimed and staked: 29.736 New total: 108611.068
2/3: Claimed and staked: 29.738 New total: 108640.806
I bought 1250 more LISTNERDS to import and stake on the ListNerds site
New total: 109890.806
2/4: Claimed and staked: 29.744 New total: 109920.550
1,457.974 (1.34%) increase in staked LISTNERDS tokens this week
90,079.45 LISTNERDS away from next goal of 200000 staked LISTNERDS
~55% of the goal achieved.

HE-INDEX
Total from 1/28: 3339
2/3 Bought 20 HE-INDEX at 0.44989999 for a total of 8.99799980 Swap.Hive
New total HE-INDEX holdings: 3359
Increase of 20 ( ~0.6%) HE-INDEX tokens this week
4641 away from the next goal of 8000 HE-INDEX
~42% of the goal achieved


LEO
Total from 01/28 : 1170.65
1/29: Staked 2.263 New total: 1172.913
1/30: Staked 1.604 New total: 1174.517
2/1: Staked 1.528 New total: 1176.045
2/2: Staked 2.06 New total: 1178.105
2/3: Staked: 1.605 New total: 1179.71
9 (~0.8%) Increase in staked LEO this week
2820.29 away from the goal of 4000 staked LEO
29% of the goal achieved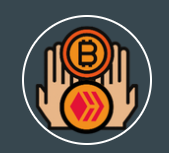 BBH
Total as of 1/28: 47021.45
2/3 Buy order placed for 9118 BBH tokens at 0.00056 Swap.Hive each
Waiting for the order to close and complete.
Order closed for all but 0.01 BBH which I then canceled.
New total of BBH holdings is 56144.44
So I passed Level 4 which is 50000 BBH and allows me to tip 50 BBH tokens a day.
9,122.99 (19%) Increase in BBH tokens this week
8,855.56 away from the next goal of 65000 BBH tokens
86% of this goal achieved
I am getting Swap.Hive each week from holding BBH because it is an income token as well as a tipping token.

That's about it for this week.
Have a great weekend and see you next time.