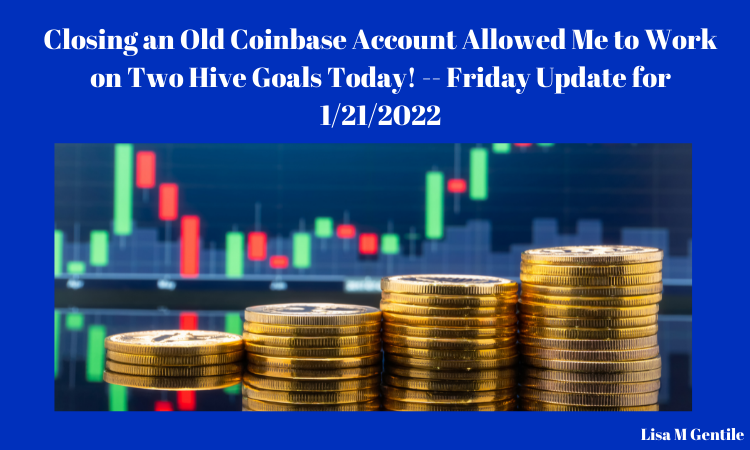 It Took Me More Than A Week to Access The Old Coinbase Account
I created it with a cell phone number that I no longer use.
There were a couple of hoops I had to jump through to get access and have the phone number changed.
Contact Coinbase Support
Create a new account to use for ID verification. With this I had to take pictures of my Driver's License front and back and a selfie. This is the part that took the longest. It wasn't made clear that I didn't have to be in the picture with my license pictures. Before that I couldn't figure out why my camera wasn't working and it just showed the OBS logo with a line through it. Turned out that I needed to turn on the virtual camera in OBS studio.
Once all that was done and my ID verified they changed the phone number in my account and closed the spare account.
I logged into the account I am trying to close and found out that I had funds in there to transfer out first. This was sort of fun though because I got some extra Hive tokens from converting Bitcoin Cash to Litecoin and transferring it to my Hive wallet. It got me 7 extra Hive to Power up for my Dolphin Goal. I had some Bitcoin in there that I sent over to Freebitcoin. I also had some BSV that isn't supported on Coinbase so I had to get an account on Freewallet to take care of transferring it. That was only a couple of dollars.
Still Waiting For the Bitcoin to Get to My Freebitcoin Wallet
I had to verify my ID again to get the transfer to happen a little faster. No gas fees though so that's good.
And I earned 2100 sastoshis from joining a Bitcoin Magazine list called 21 Days of Bitcoin recommended by David Hurley, @hirohurl. I am signed up to his email list and that is where I learned about it. I took the quiz today after the 21 days of articles and got the satoshis in my wallet on the Carrot app. It was 20 questions. I answered 16 correctly. I also learned that I can earn more satoshis by reading articles on the Carrot app. You can download it from the Google Playstore or the App store for Apple.
When I Did My Fiat Dollar Cost Average Investment Today
Hive was right around a dollar each. That means, of course, that my investment went further today. I also already had 1.250 Hive in my wallet before I did my purchase on Coinbase today.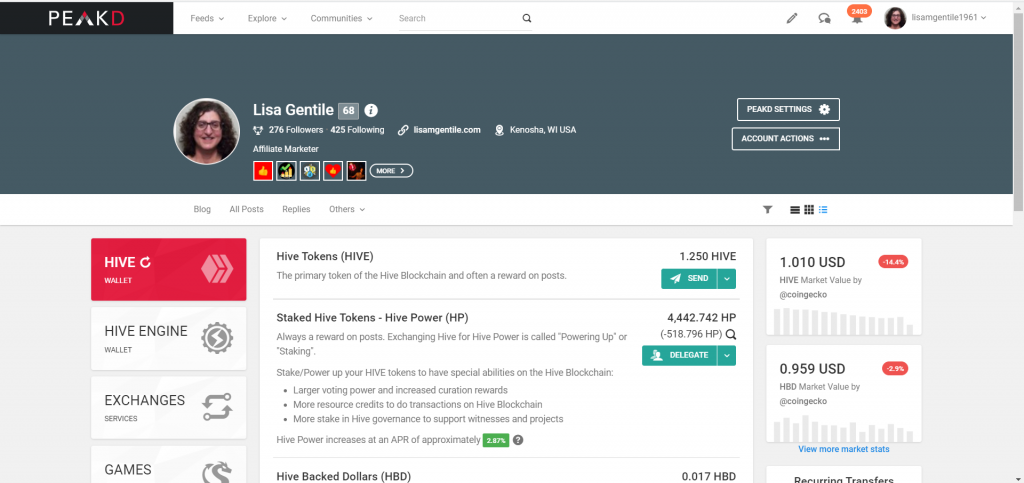 I earned that from engaging on posts from Jon Olson, @jongolson and Chris Scicluna, @mba2020. I was directed to those posts from emails that they sent in ListNerds. All I had to do was read their posts, make a comment and use the secret word that they put in the email. This is all about pulling in people to engage with you and building your brand rather than pushing products.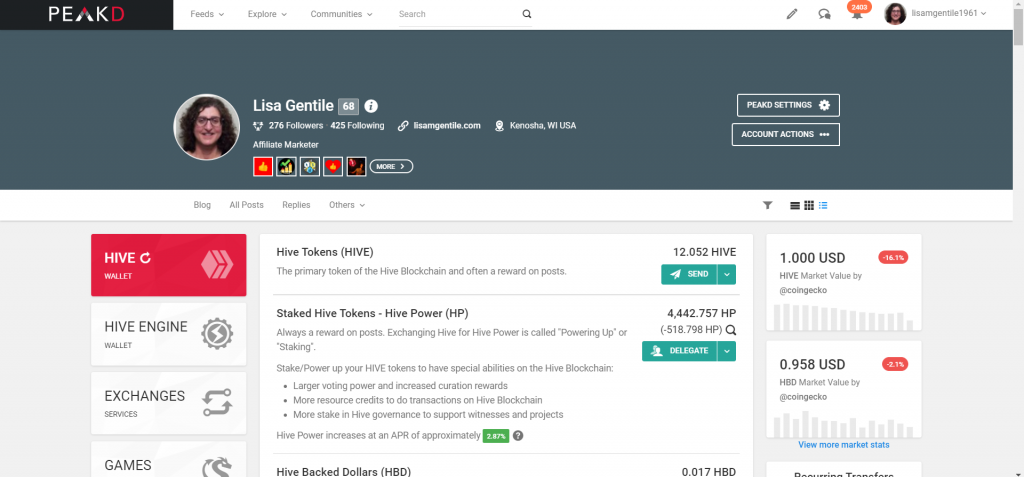 I got another 10.082 Hive to use for my purchase this week. That was from buying the Litecoin on Coinbase and sending it to my Hive wallet. But this week I had to wait to convert that to Swap.Hive. I use Hivepay Swap to do that but there was no liquidity available for a bit.
In the meantime I was selling other tokens in my wallet to get as much Swap.Hive as possible. And I got the CTP tokens that I unstaked to deposit them into ListNerds as well. That took 7 days and then I staked them in ListNerds to claim an airdrop of 2 more ListNerds tokens. I claimed on ListNerds for each 5000 CTP I staked on ListNerds.
After Selling As Many Tokens As I Could
I ended up with around 13 Hive to buy my Hive Index Tokens today. So I increased my Index Holdings to 1,301.14560206. That puts me at 87% of my next goal of 1500 Hive Index tokens.

Here is the Fun Bonus Part
Closing out the extra Coinbase Account allowed me to convert Bitcoin Cash into Litecoin and then send it to Hive.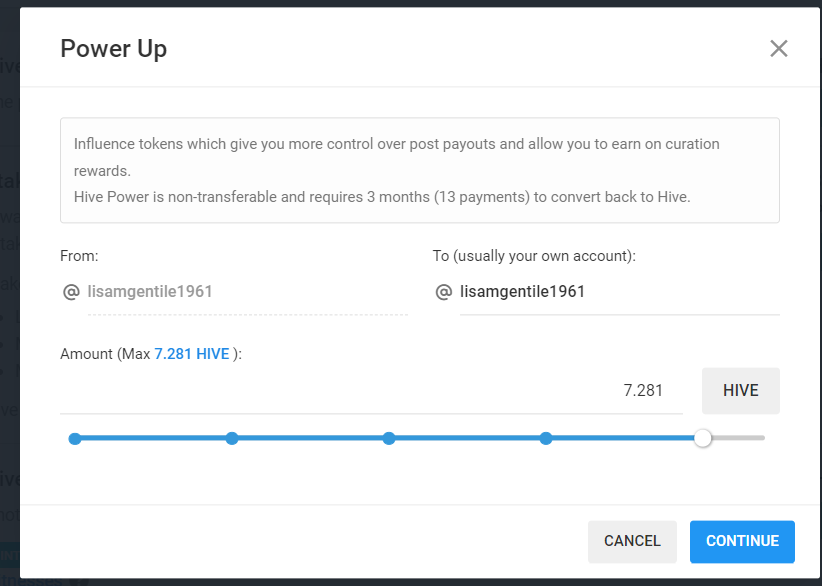 And I had another HBD to buy one more Hive token so I powered that up as well.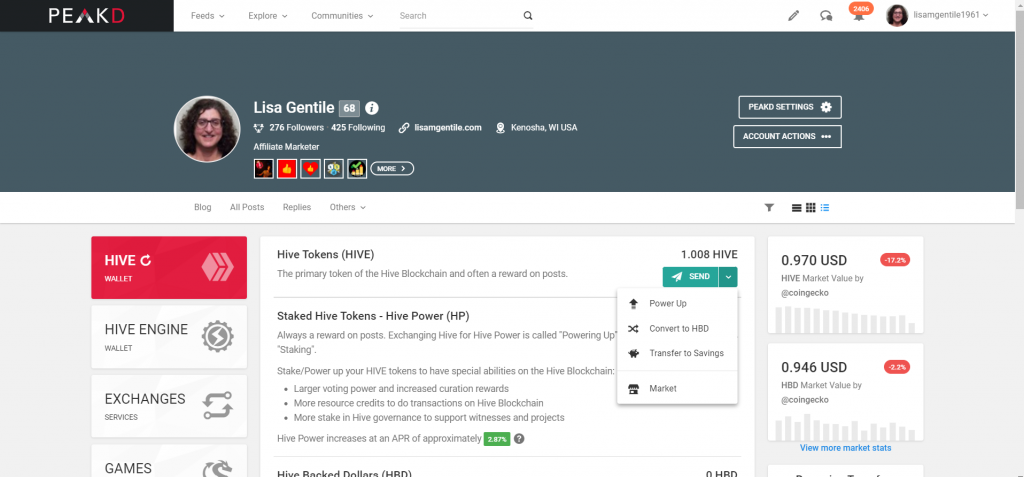 So that brings my Hive Power to 4,452.121 which is 89 percent of Dolphin Status.
It was nice to be able to give a boost to two of my goals today. That is all for this week. Have a great weekend!