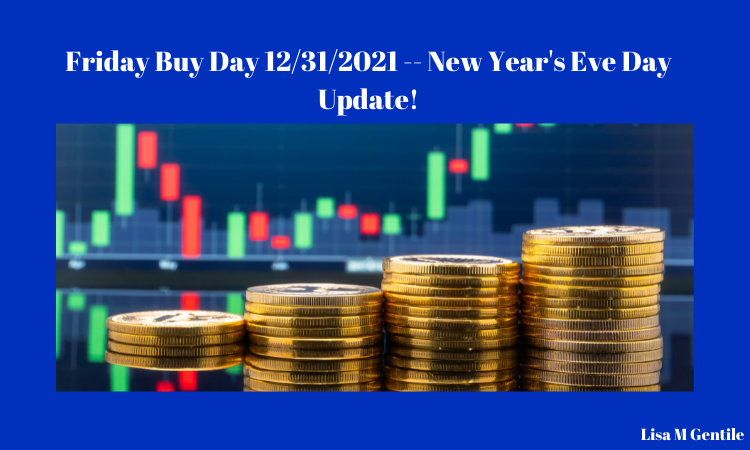 Happy Friday and New Year's Eve! This is my last status update for 2021! I did okay this last year. I could have done better but I dropped the ball for a couple months over the summer. So lesson learned! Stop Stopping!


Progress to Next Index Goal This Week!
I purchased 8 more HE-Index tokens last night to add my holdings and get the dividends from the tokens and cards. Since Hive is staying well up over one dollar and closer to 1.50 each it is harder to get Hive to make these purchases. But that's okay I am just sticking with my same amount of Fiat investment every week. As of last night I have 1,261.56475014 HE-Index tokens. And that is 84% of my next goal of 1500 HE-Index!

Counting Down to the Big Launch of the New and Much Improved List Nerds!
Only 13 days until the launch! It will take place on the January 13th edition of Thursday Night Live. The token is already for sale on Hive-Engine! I have started purchasing List Nerds tokens to get ready for the airdrop that will happen at launch time.
Here is the link to the replay of last night's Thursday Night Live webinar. Most of it was dedicated to what is to come with the relaunch of List Nerds! It's going to be a huge disruption in the viral mailer industry. Check out the replay where @jongolson and @blainjones share the back office and how the site will work and what we can expect.
For the moment I am not staking CTP tokens because they will need to be liquid in order to be eligible for the airdrop. And then they can be brought over to List Nerds and staked in there.
Dolphin Status is Closer to Reality and Less of a Dream

My staked Hive Power is at 88 percent of the 5000 I need to reach Dolphin Status. 585.117 Hive Power away. At the price of Hive right now there is no way I can afford to buy in. But I promised myself that most of it was going to come from creating and engaging here on Hive anyway. I want to show that it is not necessary to drop a bunch of money to be able to participate in the community and earn here. I am investing some Fiat but the first two years plus of this is all from just showing up here.
CTP Power Holding Steady for Now!
I am in a good place here already and I want to move some liquid CTP over to List Nerds for launch I mentioned above. That means I will be powering down some of the CTP and staking it over there. It is in the same community though so I will get benefits in both places.

That is about all I have for you tonight! Getting ready to go and spend some time downstairs and help with dinner prep and celebrate New Years Eve! Hope you all have a Happy and Very Prosperous New Year! 2022 Here we Come!