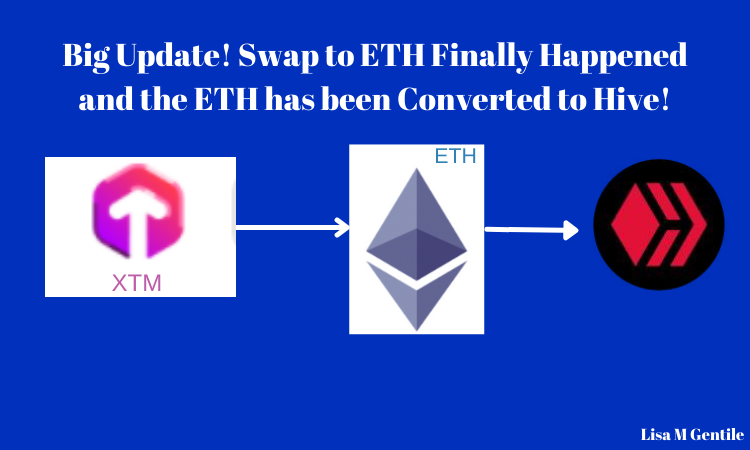 I started the process of swapping my XTM tokens from Torum to ETH using Metamask on the 16th of this month. Today was the day that it finally actually worked and went through. I have to be honest I am pretty excited. And even better, the process to swap the ETH to Hive went really fast today. Of course I had help from @blainjones in the CTP Telegram group. One of the things I need to get better at is calming down and trying harder to focus. I was a little anxious. Okay, a lot anxious!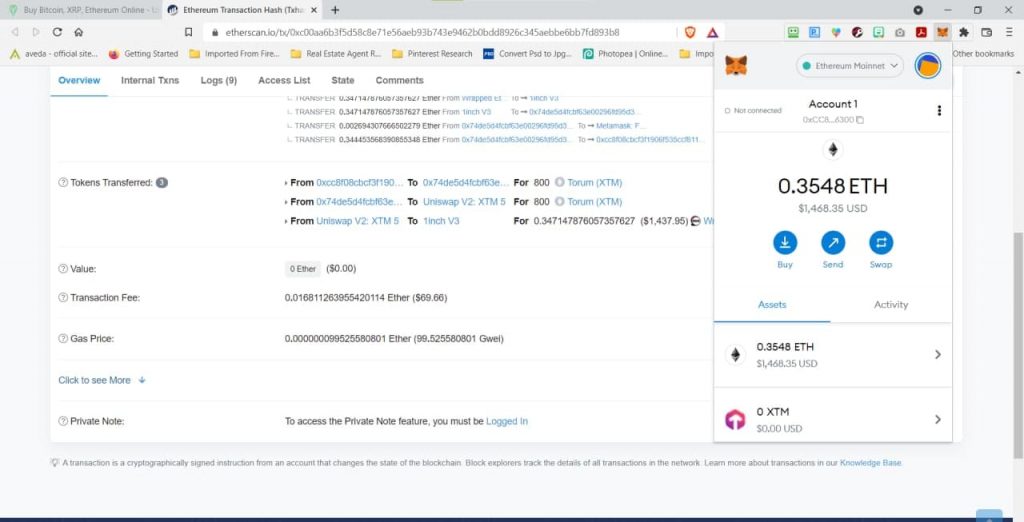 I Used Blocktrades to Swap the ETH for Some Hive
Hive is still up over 2 dollars right now so I didn't get as much as I might have. But I am certainly happy with what I got. When I went to the CTP Telegram group with my question about swapping the ETH Blain told me I could just go directly from ETH to Hive. For some reason I thought I would have to have Litecoin in there first. This is where I kind of got a bit confused. I didn't realize where I needed to put my Hive address to send the ETH.

So I went back to Metamask, clicked on Send and entered the amount of ETH I wanted to send to Hive. I got the wallet address from Blocktrades for them to make the deposit and convert it to Hive.
The Transaction only took Seconds to Complete and I Received My Hive!
I am still about 862.547 Hive away from Dolphin so I probably won't power it all up. Waiting till Power Up Day for that. It will be here this coming Wednesday, December 1st. Haven't decided how much I will Power up yet. Made the decision to change my recovery account on Hive as well. Forgot that it would take a month for it to happen. My plan is still to stay the course with my dollar cost average investing. This was just a huge bonus and boost to my efforts. How interesting that it happened on Thanksgiving weekend.
In next week's Friday Buy Day update I will let you know where I chose to invest large for me chunk of Hive. Bye for now and Enjoy the rest of the weekend.