I joined Torum earlier this year. It is a social media platform for crypto currency enthusiasts. They have their own token called XTM. Members earn the tokens when they complete missions/tasks on the site. It is a great place to learn more about many different crypto currencies.
Jon mentioned it again in our Click Track Profit Telegram group recently and that reminded me that I hadn't been there in awhile. It turns out that it was many months since I had been active there. I had about 895 XTM tokens that were sitting there in my wallet. I learned that I would have to complete a few extra steps to withdraw and convert them.
Moving the XTM from Torum to the Etherium Mainnet Using Metamask
The first thing I had to do is withdraw them to my ERC-20 wallet. What is that? It is a decentralized wallet. Okay!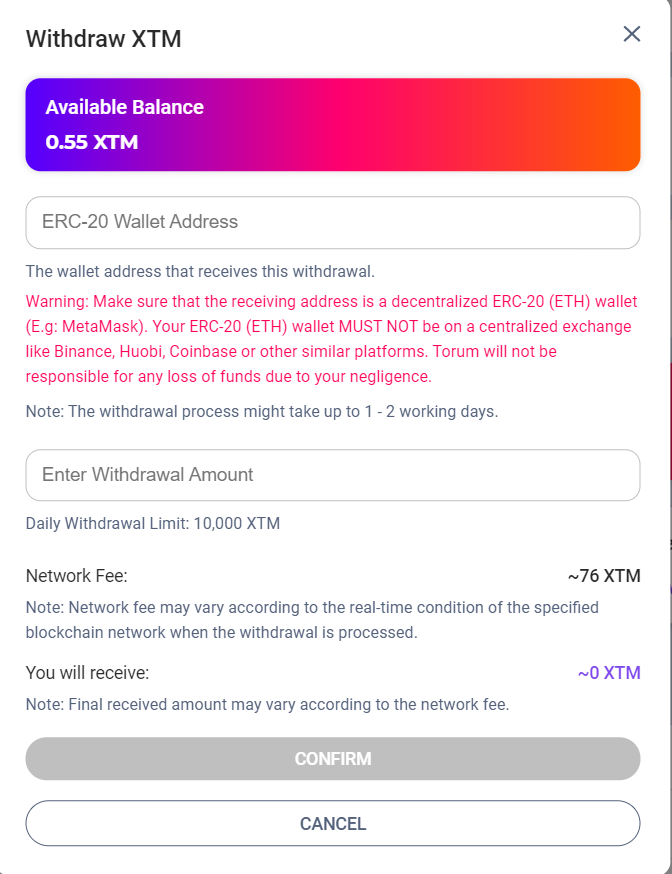 I already have a Metamask wallet. I had to look for my password to unlock the browser extension and connect to my Torum wallet. Done. Now I had to withdraw the XTM. I opened my Metamask, connected it to Torum and made sure that Etherium Mainnet was selected. Next I copied my wallet address and pasted it into the Withdraw XTM form where it says ERC-20 Wallet address. I typed in the amount I wanted to withdraw and clicked on Confirm. It takes a day or two to get to the wallet.
While I Wait for the XTM to get to my ERC-20 Wallet
Jon completed his transaction yesterday. He told me that he added the XTM token to Metamask so he could get it swapped out. Blain told me how to do this today.
First I had to open the Metamask browser extension and scroll all the way to the bottom where it says Import Tokens.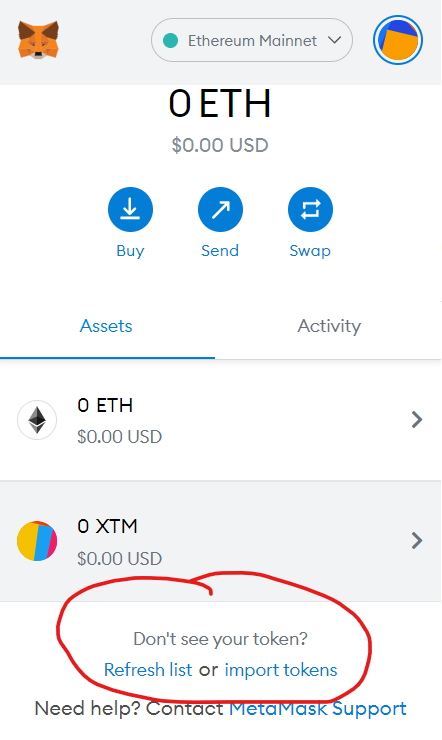 I did a search first but XTM did not come up. It didn't show up with a refresh either. So I clicked on Custom Token. This is where you import tokens that are not on the list in Meta mask.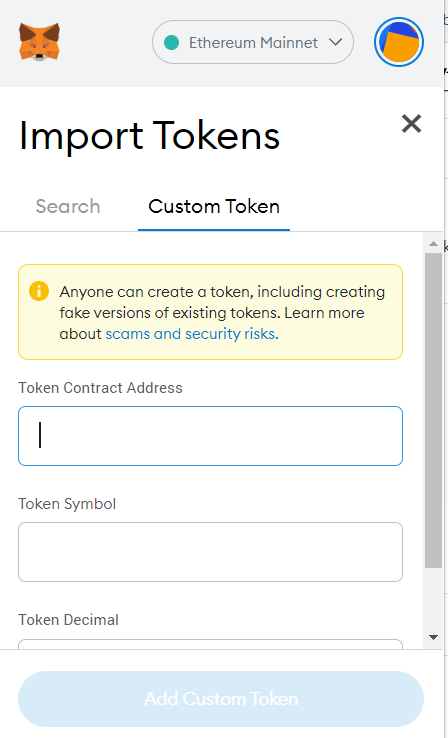 It asks for the Contract Address of the token you want to import. When I asked Blain how to find that he gave me the address but also told me that they can be found on a site called Coin Gecko.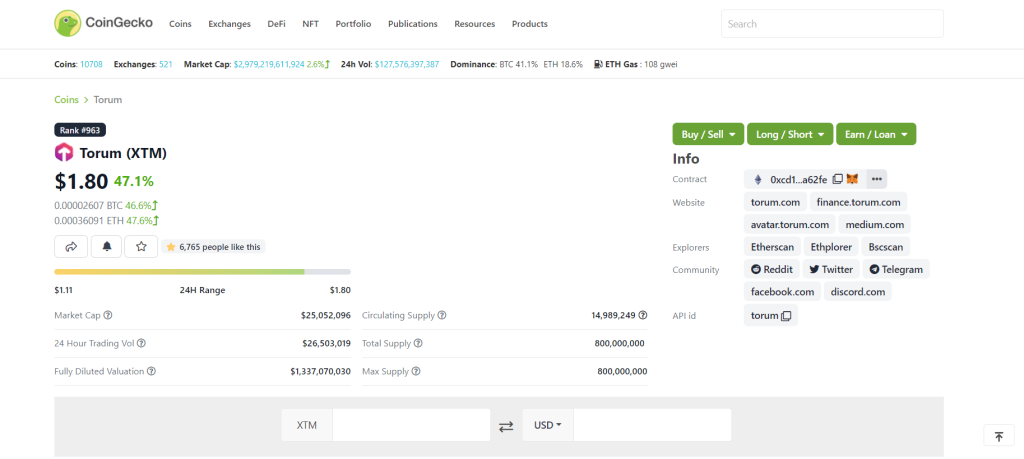 On the right hand side of the page under the buttons that say Buy/Sell, etc. there is all the information about the token. The contract address is right there. Look a little to the right and there is a Metamask icon. Click on it and it will import the Contract Address automatically. I already added the address to the form and when I did the other information filled in as well. And now?
Now I Must Wait Until My XTM appears in the Wallet
I was going to leave it in my wallet on Torum mostly because I felt a bit intimidated by the process of getting it out and paying a larger fee to do so. I chose to move it so I could learn how to do it knowing that I had the help and support of Blain, Jon and the rest of the CTP community. Even if I don't end up with all of it after the conversion process, it is still money I wouldn't otherwise have to use. It is also good to learn other ways to get things done. When the tokens appear in my wallet and it is time to do the swap I will share that with you as well.
Have a great rest of your Saturday! Bye for now.