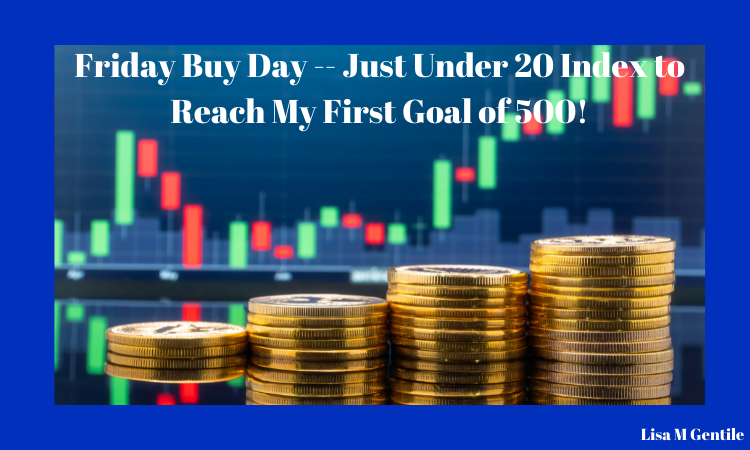 I should really just be calling these Friday Goal Updates.
I started my "Buy Day" yesterday but I was using just what was in my wallet. The dollar cost averaging using the $12.50 a week is on Fridays.
As I was going through my wallet on Hive Engine yesterday I noticed that I had some tokens I could sell to get Hive tokens. One of them was the WAIV token that I sold to get 31 Hive. That was the most Hive I have had to use at one time. This was just from what I have earned from content creation and curation.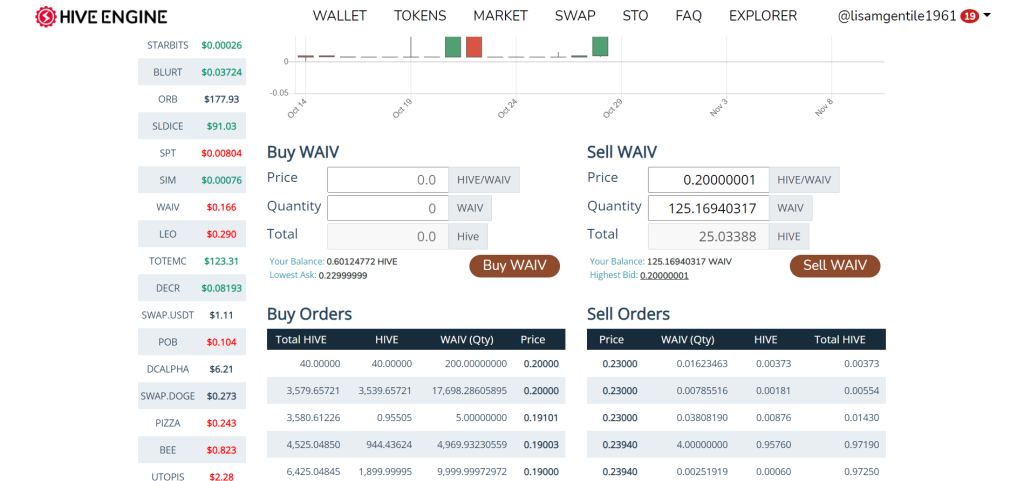 Added a Couple of CHAOS Legion Packs to My Holdings
Yesterday I read a post from my good friend Chris, @chris.topher about buying a Chaos Legion Pack on Splinterlands using Voucher tokens. Then I saw a comment on this post from @achim03 that caught my eye.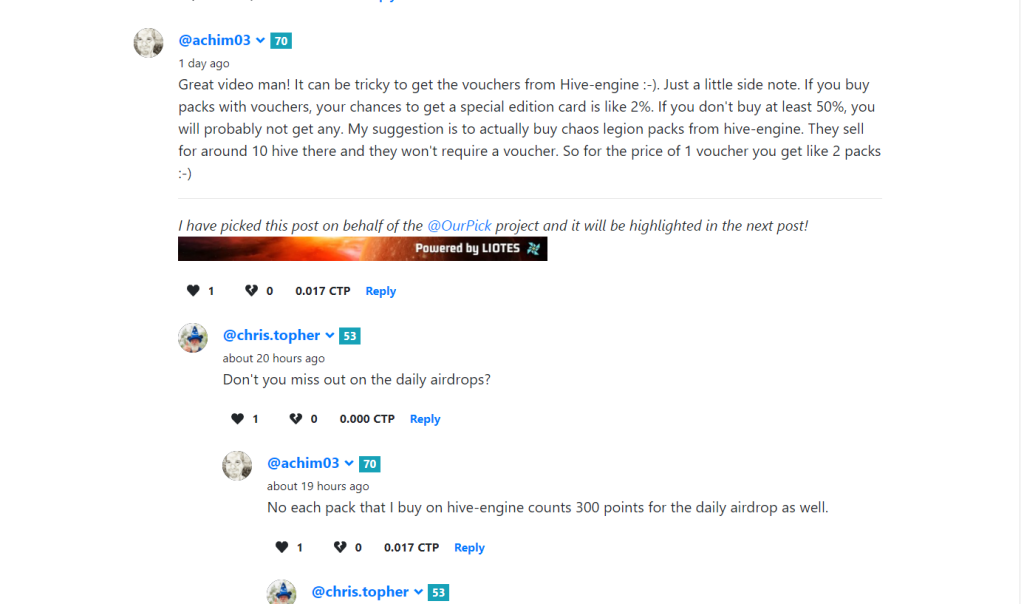 So I used a little over 20 Hive to buy 2 CHAOS Legion Packs myself and get into that action on Splinterlands. I am not playing the game but I am very interested in the passive income opportunities that are available there.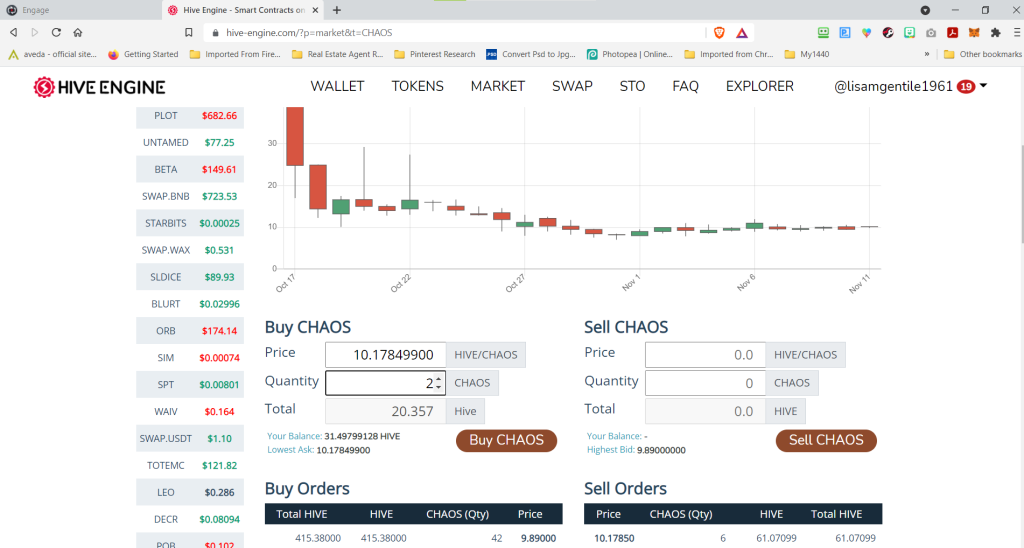 I used the remainder of those Hive tokens to buy a little over 13 more Index.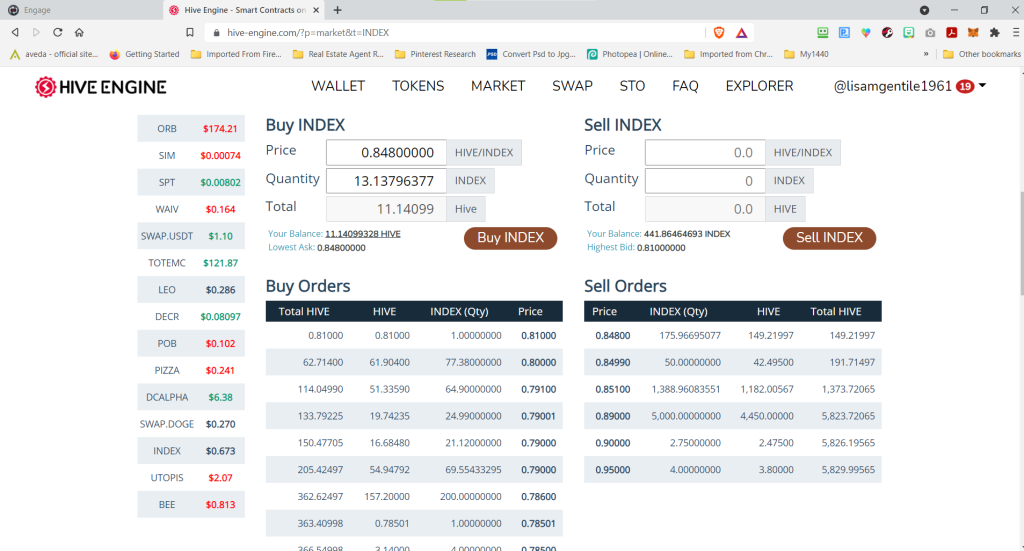 At the end of all of this trading I was around 44 Index away from my goal of 500. For some reason I thought I would hit my goal between yesterday and today. But I am closer here.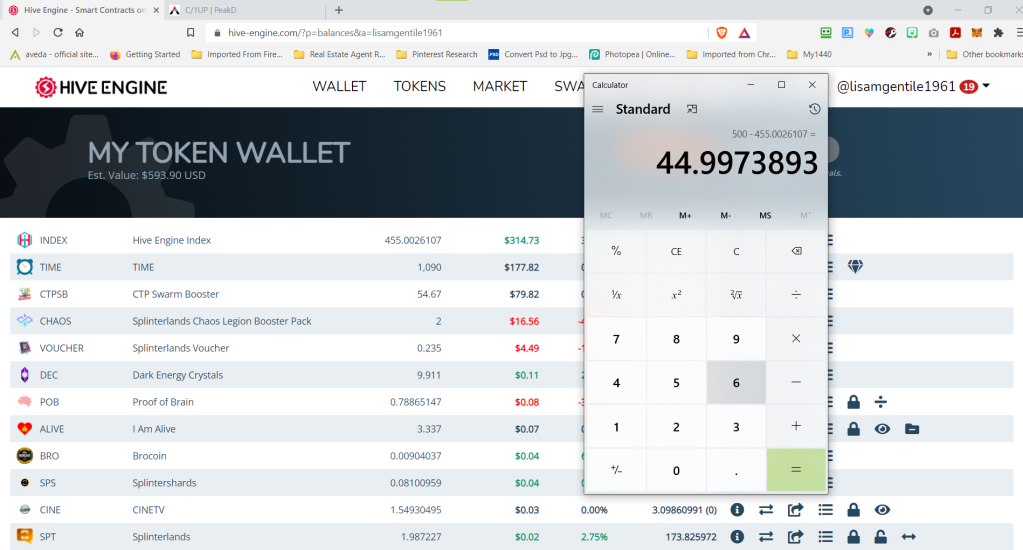 Logged into Coinbase this Morning to Convert My FIAT to Hive
I started today by logging into Coinbase and funding my account with $13.99 because after the fees I was still under the $12.50 that I want to invest. That's a little frustrating. I bought the Litecoin on Coinbase that I then sent to my wallet to buy Hive.
My next step was to log in to Leodex.io to deposit the Hive into my wallet.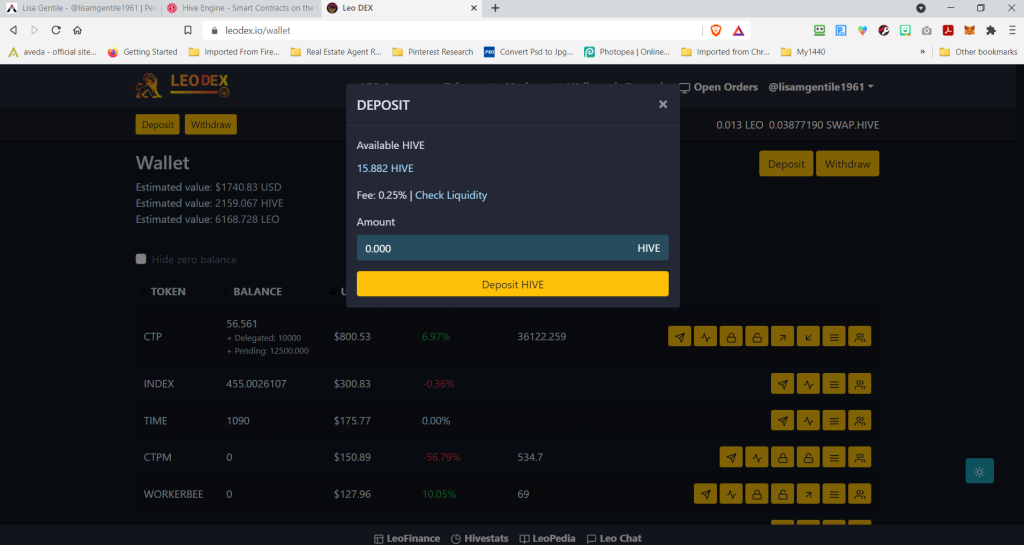 I was able to get a little more Hive because the price was down slightly this morning.

I had a small amount of VOUCHER and some other tokens that I could sell to add to the 15 Hive and bring it up to around 22 Hive to use for buying more Index today.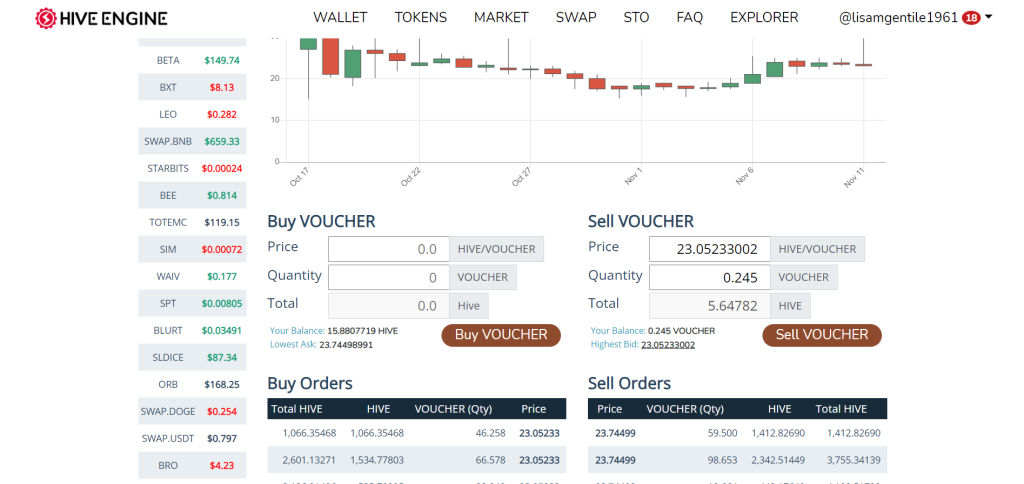 Less Than 20 Index Away from My First Goal!
I have to admit that I am a bit disappointed. Just a bit. I know I will probably get there before next Friday. I will be rolling my earnings from other tokens into acquiring more Index throughout the week.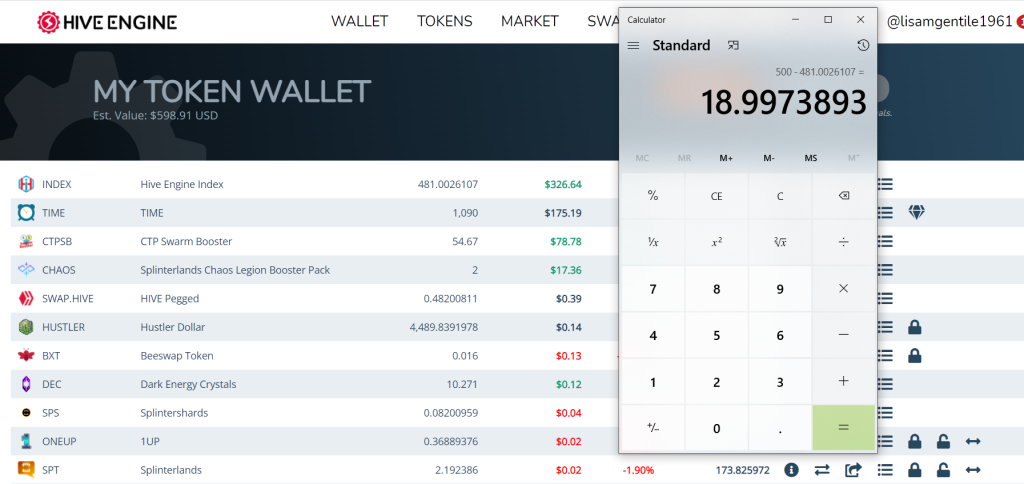 Dolphin Status on Hive is Not Terribly Far Away!
Once I reach my first Index Holdings Goal I am going to pour a little more of my FIAT into reaching my 5000 HP goal. I really want to get there by the end of the year. Most of the Hive Power I have is from my earnings.
I am back to creating posts more consistently and adding to that commenting on at least 10 posts from other people everyday. One of the keys is to find new people to engage with each day. Look for people who are just starting out and give them some encouragement to keep going. It doesn't cost anything but a little bit of time to help people and raise them up.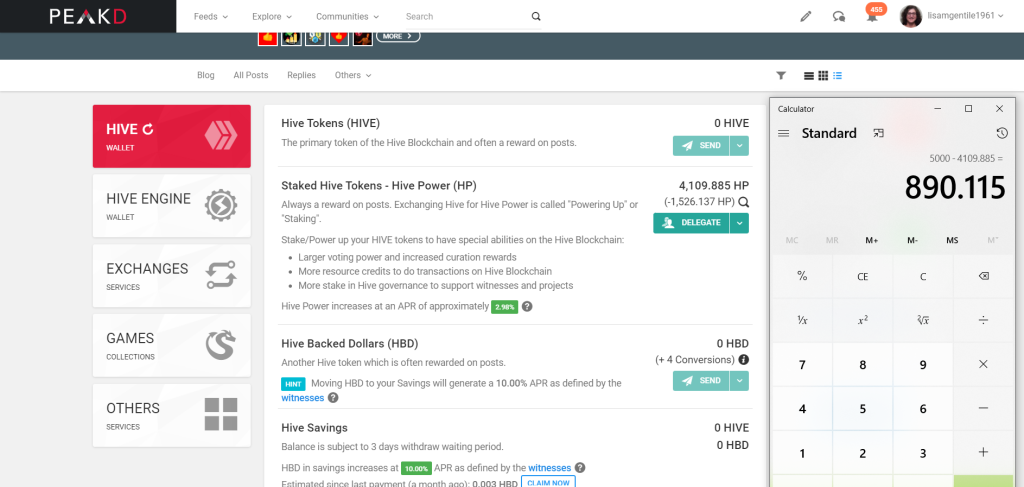 Last But Not Least My CTP Power Goal
On our Inner Circle Mastermind this last Wednesday evening we were talking about our goals and how we were going to reach them. My third goal was to get my CTP Power goal to 50,000. Blain pointed out that if I just undelegated some of the tokens that were no longer being used I could get there fairly quickly. I began that process. They will be completed in the next few days. Once they're completed I will be at 48,678.82 CTP Power. I will actually be over the 50K except for one 10K delegation I am leaving in place. Without it I am only 1,321.18 CTP Power away.
Not a bad week overall and a reinforcement of what Jon and Blain have been telling us all along. I don't have money and I don't have time are just excuses. I haven't used very much money out of pocket until recently and I have found pockets of time to create content and comment on posts from other people.
See you next week with more progress on my goals!