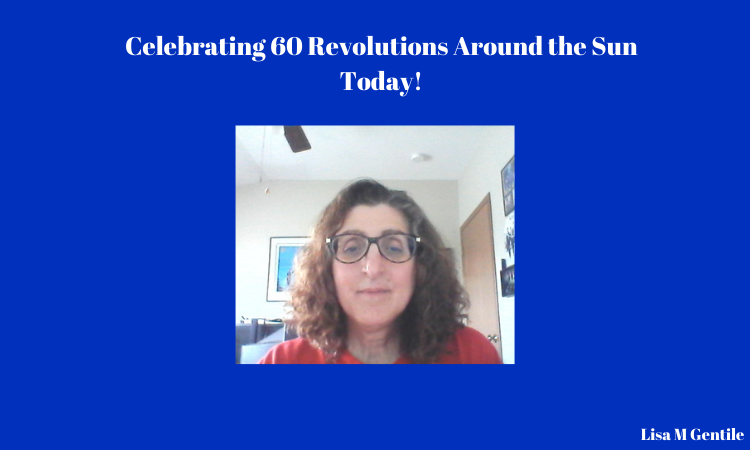 I am very grateful to have reached this age. Sixty years old. I have relatives that didn't get this privilege. My Dad's father, my paternal grandfather, whom I never met, was 59 when he passed away. My mom's brother, my uncle John, who I did get to spend time with while growing up was 58 when he passed away.
Four years ago I spent my birthday getting surgery. A resection for breast cancer surgery because the first surgery didn't clear the margins enough. Three weeks later I started 30 radiation treatments. I have been cancer free for four years now.
My Dad wished me a happy birthday when he came downstairs. I laughed and told him that I remember when he turned 60. I do miss my Mom. I miss her all the time but today I miss her alot. I had some people I know ask me what I was going to do today. Anything special?
It's funny! I am not one to go out shopping and I don't do spa days. I really just like to relax at home. Today is a nice day so we might take a walk by the lake. I am just enjoying being here and being able to live my life on my terms. That's huge for me. I am grateful for waking up another day and having the opportunity to move my life forward. Technically I won't be 60 till around 1:50 p.m. CST. LOL And I get an extra hour because we turn the clocks back tonight for the end of Daylight Savings Time.
Have a great rest of your Saturday and weekend.