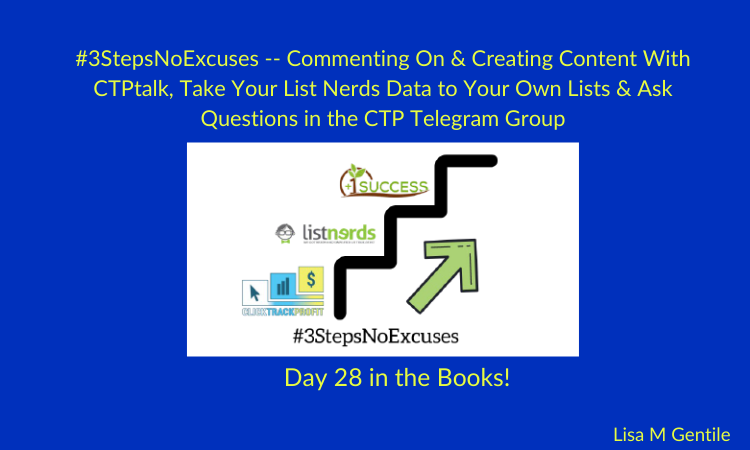 Click Track Profit Step — Commenting On & Creating Content for CTPtalk!
We watched another two lessons in the CTPtalk module in Click Track Profit today.
In the first lesson we learned how really simple it is to comment on other peoples' content on CTPtalk and get up upvoted and earn CTP tokens.
A few things you should know about commenting on blog posts:
Make meaningful, useful and helpful comments
Ask questions about the author's intent or purpose
Commenting on other posts can give you ideas for your own content
Our next lesson was about how to create posts on the CTPtalk platform.
Log in to CTPtalk and click on the pencil icon.

That will open up your blogging editor.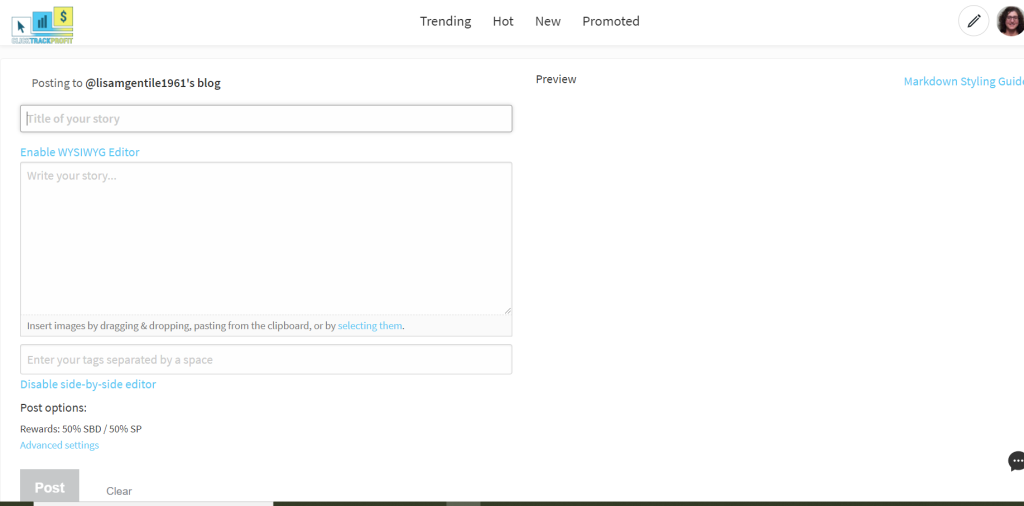 It is important to use images in your blog posts!
CTPtalk makes it easy to do that.
When you are blogging on the CTPtalk platform, the ctp tag will be the default tag and appear first on your list.
This is important because you will get rewarded with CTP tokens.
List Nerds

I have been collecting data for the last 28 days in my List Nerds Mailing History.
Since I have a Business Level account I am able to email the entire List Nerds data base everyday.
I have it set on automatic which is another nice feature.
What have I learned from the last few weeks of emailing everyday?
Mondays and Tuesdays are the best days to send emails.
I have a whole lot to learn about copywriting.
The email swipes from the programs I am promoting are getting better click through rates.
My next step is to take the data I have gathered and test it on my own lists.
And spend some time learning how to write subject headings that grab attention and get better click through rates.
I won't be using email swipes on my own list.
Plus 1 Success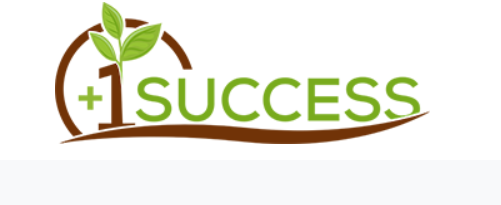 In our Plus 1 Success step for today we are told to Ask Questions!
Click Track Profit has a group on Telegram where we network and get to know each other.
It is a super friendly and supportive group of people who don't hesitate to welcome new people.
And they LOVE answering your questions.
There is always someone around to help at any time of the day or night.
Don't be shy!
Come in, introduce yourself and ask your questions.
We know you have them.
You are most likely not the only one who has the question that is on your mind.
When you ask your burning question it will help other people in the group who are new as well.
So, that's Day 28!
See you tomorrow!