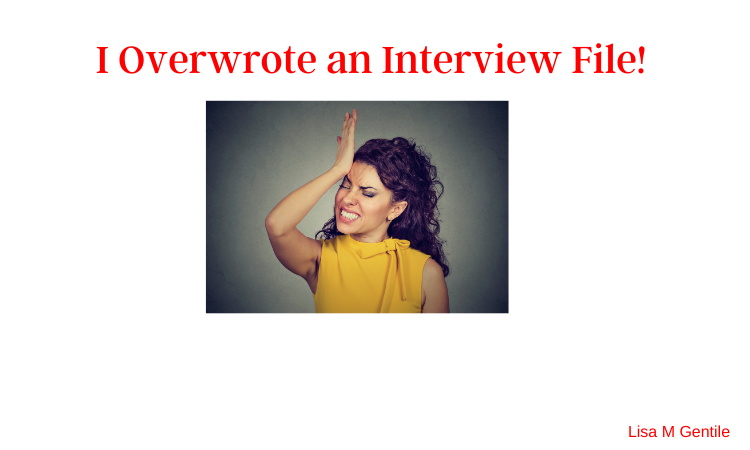 Last Tuesday I started an interview series with entrepreneurs called My 1440.
I had been on several Zoom meetings but never hosted one until then. I had my first interview with Jon Olson from Click Track Proft that morning. I remembered to press record and got the recording downloaded and saved. Whew, that was easy or so I thought.
My second interview was that evening with Blain Jones, also from Click Track Profit. Again, I remembered to record it and save it.
I did not realize, until I went to the folder where the recordings were saved, that unless I changed the name, the recordings are saved with the same name. So, when I saved the recording from the interview with Blain I overwrote the recording of the interview with Jon.
Lucky for me that when I messaged Jon and told him what I had done he very nicely agreed to redo the interview last Friday morning. By that time I had downloaded the Zoom client software which saved the new interview in its own folder.
I guess one thing I was confused about was when I joined other Zoom meetings something was always downloading so I thought it was the client. Um, no!